Home
/
Blog
/
Blog
/
4 More Ways to Overcome Piano Playing Errors
Wed, Mar 04, 2020 at 4:47PM
---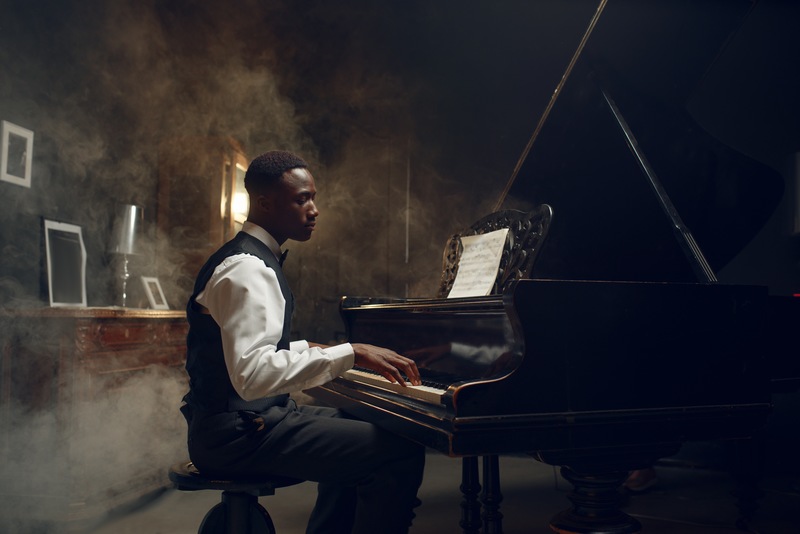 It happens to even the best and brightest piano players. Despite weeks and even months of practice, mistakes are inevitable. The trick, according to piano teachers, is not to let errors prevent you from the true enjoyment that comes from playing piano music.
Thankfully, there are many ways that you can become a better player. That includes embracing mistakes and learning how to move past performance anxiety (often called stage fright). It begins by working with a reliable piano moving company that can transport a high-quality instrument right to your door. Here are some more of the most popular ways to overcome piano playing errors:
1) Know Common Mistakes
It might sound odd to think about making mistakes as a way to avoid them, but piano teachers say knowing common errors (and how to react) could bring you long-term benefits. Frequent mistakes include playing with flat fingers and palms, rushing through exercises, not using a metronome to keep time, poor posture, and more.
It's also important to retain proper fingering. Even you can play a piece in other ways, knowing the "classic" version gives you a solid foundation. When you need access to a piano, it's nice to know that cross-country piano movers can have an instrument at your specific location in no time.
2) Be Prepared
Along the same lines, piano teachers often stress the importance of running scales with each practice session. Over time, they say this both improves dexterity and boosts confidence. You should also schedule regular practice, and make sure that the sessions last for an adequate amount of time. Even when you only have 10 minutes a day, piano teachers say that's often enough to produce real results, provided you're consistent.
In addition, it's a good idea to schedule regular performances. Even if they're "unofficial" and in front of friends and family, this kind of dress rehearsal will prepare you for recitals and evaluations in the future.
You could also take professional lessons and/or record yourself playing music. When you can see yourself playing, it makes catching and correcting errors that much easier. Keep in mind that trusted and reputable Steinway piano movers can have a dependable piano at your location in no time.
3) Try to Relax
Music teachers say one of the biggest reasons piano students quit is because they're not seeing the quick progress they want. Learning how to play and eventually mastering the piano takes a great deal of time. Even casual players must put in the effort to feel comfortable and become adept with the instrument.
In addition, you should pay close attention to other provisions such as posture, the length of practice sessions, piano placement, and similar. If you're unsure about the price to move a piano, you'll be glad to know that there are well-established outlets expert at piano shipping who can get a piano to your door before you know it.
Other tried-and-true tips include trying not to practice on performance day, taking a deep breath, convincing yourself that you're going to do well, eating healthy throughout the day, and trying to clear your mind of anxiety and "what could go wrong."
4) Secure a Reliable Instrument
For more than 85 years, Modern Piano Moving has transported pianos to and from locations across the country. International shipments can also be arranged. Our trucks are specifically-designed to move pianos, and our warehouses are climate-controlled and security-monitored around the clock. You simply won't find that kind of dedication and attention to detail with other movers. It's one more way we've built a solid reputation as the very best New York piano moving company.
Make this the year that you master and/or fully embrace the sheer joy of playing or listening to live piano music. Browse our website to learn more about our moving process. Then, contact us today to get started on your impending piano move.
---
Bookmark & Share
---
User Comments
Be the first to comment on this post below!