Home
/
Blog
/
Blog
/
Encourage Children to Play the Piano by Showing Your Support
Mon, Apr 08, 2019 at 11:58AM
---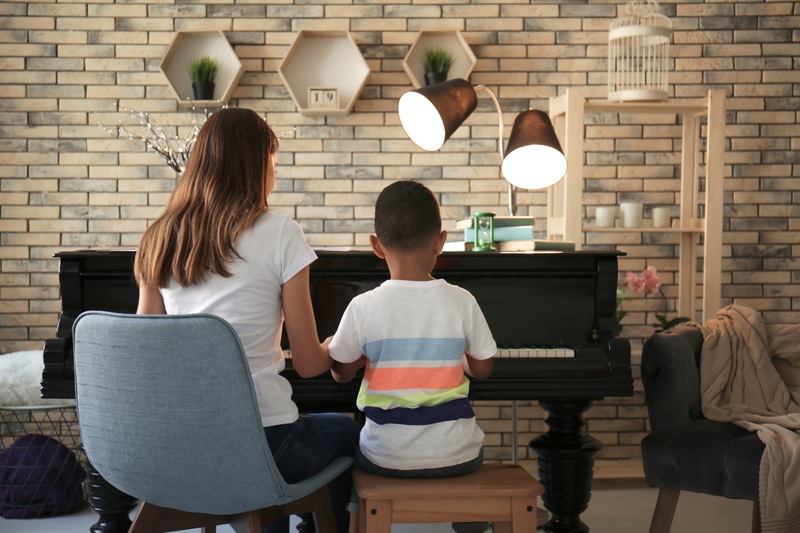 As a responsible parent or guardian, you want your children and grandchildren to be exposed to a variety of interests and activities. As they grow and develop, kids will naturally gravitate toward those pursuits that offer them the most satisfaction.
The trouble is, youth often get frustrated easily, and could push away pastimes that might have otherwise become a lifelong affinity. It would be a shame to rob a child of a rewarding hobby in the future simply because of current difficulty or consternation.
Thankfully, there are ways you can foster long-term interest in and love for music education. It starts by demonstrating your continuing support. Here are some other useful tips:
Find a Great Music Teacher
Just as your student works well with dynamic school instructors, it's important to get linked with a music teacher that understands your child or grandchild's strengths and limitations. Realize that you may have to try several different teachers until you find the person with whom your child truly connects, and from whom they'll be in a position to thoroughly learn how to play and appreciate the piano.
Most teachers will have an instrument on site where your student can practice and learn. Sometimes, however, you'll want or need dependable access to the piano. It's nice to know that a piano delivery service can transport instruments right to your door from anywhere in the country.
Make Learning Fun
Kids thrive on fun. If an activity is devoid of any kind of enjoyment whatsoever, most youth will naturally shy away from it. So it makes sense to take a jovial approach to music education. Rather than being downright silly or making light of the situation, encourage your student to explore the piano on their own terms. They'll immediately begin to learn new things. Simply becoming comfortable around the instrument is a big first step.
During this time, it's also wise to set a series of small goals toward which your student can strive. Make sure to recognize and reward kids each time they reach a learning milestone. Remember to let youth learn at their own pace, and try not to get discouraged at what may at times seem like a lack of progress. Long-term dedication to the piano relies on patience and practice.
When you need to quickly and efficiently get an instrument to your child's learning location, remember that piano movers in Colorado Springs can safely ship across the country. International transport can also be arranged.
Demonstrate Daily Encouragement
Another way to make learning fun is by measuring daily achievement. Start by setting aside regular practice each day. When possible, this should be slated for the same times and days throughout the week. The duration of each practice session will depend largely on your student's attention span.
You could also make recordings of youth playing the piano. This way, they can look back on the sessions, identify areas for improvement, and also feel more confident as they witness stronger musical ability in themselves with each lesson.
Another way to show support is by offering a dedicated space and instrument for each lesson. Kids can get discouraged if they're continually having to learn on pianos that have slightly different features from one to the next. Avoid that fate by reaching out to Florida piano movers who can deliver a high-quality instrument right to your location.
Secure Reliable Access to an Instrument
Teachers and psychologists agree: music education has a lasting and positive impact on youth development. Experts say learning an instrument:
improves academic performance
develops physical ability
sharpens social skills
boosts self esteem
fosters discipline and patience
produces other positive outcomes
That's why there's no time like the present to provide children with a reliable instrument on which to play. While you may be wondering just how moving a baby grand piano would work, the fact is the process is actually quite simple and straight-forward. It begins by teaming with piano movers in Nashville well versed in shipping instruments over both long and short distances.
Since 1935, we've built a solid reputation as the premier outlet for Philadelphia piano moving. We also transport instruments across the United States. Our trucks are specifically-designed for shipping pianos. Our warehouses are climate controlled and security-monitored around the clock. Contact us today to learn more about how easy and affordable it is to secure reliable access to a piano on which your student can discover the joy and wonder of playing music.
---
Bookmark & Share
---
User Comments
Be the first to comment on this post below!