Home
/
Blog
/
Blog
/
Denver Piano Movers' Guide To Protecting Your Piano This Winter
Tue, Nov 24, 2020 at 4:15PM
---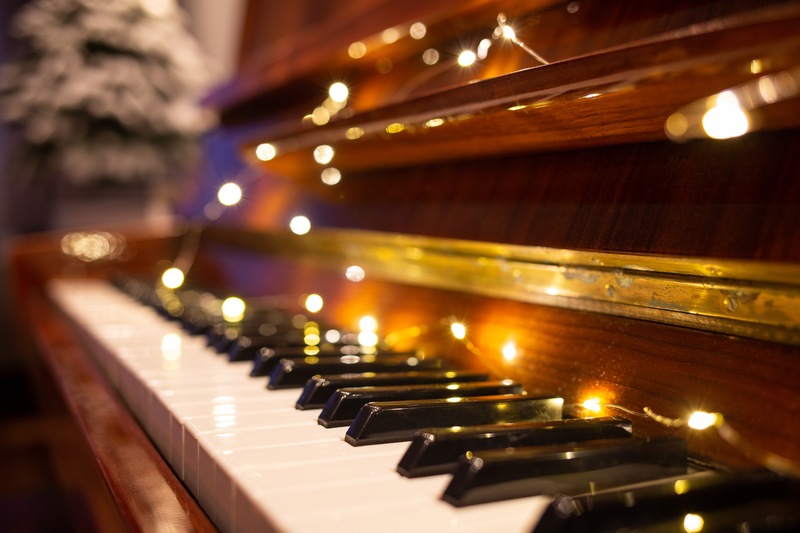 As the winter months roll around, you are likely to start preparing different aspects of your home for the harsh, cold season ahead. You will probably make sure your windows, doors, roof and pipes are all in order, ready to withstand the change in weather. While you're running around checking all these tasks off your list, make sure you remember to prepare your piano for the winter ahead as well!
Piano's aren't fond of extreme weather fluctuations
Just like any other delicate and valuable item in your home, a piano too requires a little extra attention when the weather is about to change. The ideal environment for a piano to thrive in is at a temperature that is neither too hot, nor too cold. Built from wood, pianos are easily affected by a change in the humidity level around them. During the winter when the weather gets quite dry, the humidity level drops, leading the wood of your piano to dry up and causing it to fall out of tune. You really wouldn't want that to happen, especially not so close to holiday season when your family would probably want to gather around and enjoy some holiday tunes together!
To control the humidity level, your trusted nationwide piano movers suggest using a humidifier to control the humidity around your piano, which would ensure it stays in tune and isn't thrown off pitch.
Give the location of your piano another thought
Have you noticed your piano not sounding like its beautiful self after the last winter season? It might be due to where you have it placed in your home. This season, you can make sure to take extra precautions by evaluating its location, keeping weather exposure in mind. Ideally, your piano should be placed in a room that is evenly heated and is not close to doors or windows that are frequently opened to avoid exposure to cold air. Similarly, you need to make sure your piano isn't too close to any direct heating source, such as a furnace or radiator.
Perfect time for that pending tuning session!
To make sure your piano is well maintained, tuning is advised twice a year – and what better time than just before the cold winds start blowing? As tempted as you might be fix components by yourself, leaving the job to a professional might be a better idea. Having an expert work with your piano at this time would ensure that it is tuned and serviced according to its surrounding temperature inside your home.
Even if you haven't given all this a thought until now, it's never too late to start preparing for the winter ahead. Your piano deserves the best care it can get and luckily, there are so many professionals around to help you make sure it is treated just right!
Speaking of professionals, when you're planning on long distance piano moving, you don't have to worry about a thing with Modern Piano Moving ready to help. We treat each instrument with which we are entrusted with utmost care and delicacy, and we would love to hear from you whenever you require our services.
---
Bookmark & Share
---
User Comments
Be the first to comment on this post below!