Home
/
Blog
/
Blog
/
Chicago Piano Movers: Our Favorite Halloween Songs to Play on Your Piano
Sun, Sep 27, 2020 at 11:31PM
---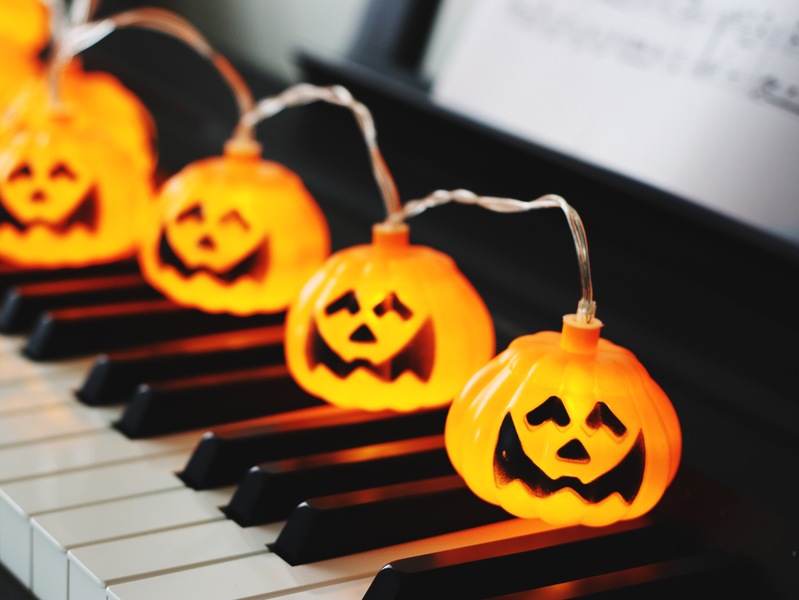 It's that time of year again! With Halloween drawing closer, now is a great time to play some beloved spooky songs on your piano. Take a look below to discover a few of our favorite go-tos.
Toccata and Fugue in D Minor
A true Halloween classic on the organ—written by Johann Sebastian Bach all the way back in the 1700s—this familiar piece of music is just as fun to play on your piano! Even those unfamiliar with classical music will recognize the haunting tune by its first few notes, evoking imagery of spooky haunted houses and all things Halloween.
The Monster Mash
A much more modern tune, "The Monster Mash" is a must-play for those who crave its fun, familiar melody at this time of year.
Thriller
The only problem with playing this beloved Michael Jackson song on your piano? It's almost impossible to stop yourself from jumping up and dancing!
Superstition
Stevie Wonder's smooth, soulful "Superstition" is another beloved pop hit to try on your keys.
This Is Halloween
From Disney's "The Nightmare Before Christmas," this fun, trance-like number is sure to pair perfectly with your Halloween movie lineup!
"The Addams Family" Theme and "The Munsters" Theme
This musical two-fer is perfect for those who appreciate classic television's stamp on spooky culture! Invite a friend to double on guitar for that familiar, surf-style twang on "The Munsters," and one to snap and sing along, too, to "The Addams Family." Just be warned: It will be near-impossible to walk away from this jam session without either of these songs stuck in your head. But that's part of the fun!
Ghostbusters
The fun, familiar theme song to this classic 80s flick is another treat to try on your piano! The whole family will recognize the upbeat melody.
We hope that these songs help inspire your spooky side! Looking for Chicago piano movers, or a professional team to store or transport your piano anywhere in the lower 48? Here at Modern Piano Moving, we're not just Halloween music aficionados—we're an experienced, professional moving team that is specially equipped to handle the unique challenges of moving your beautiful instrument! Get a quote today or contact us to get started.
---
Bookmark & Share
---
User Comments
Be the first to comment on this post below!