Home
/
Blog
/
Blog
/
Boost Your Child's Piano Playing Confidence with These Tips
Tue, Jan 21, 2020 at 11:32AM
---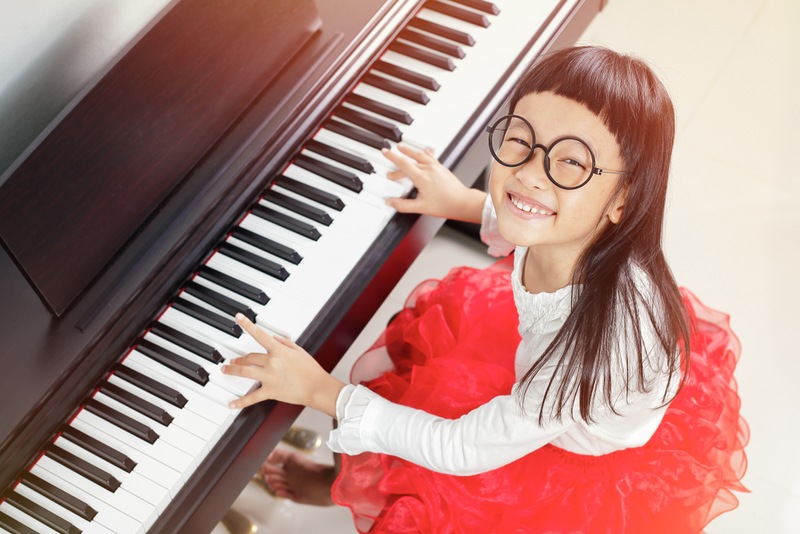 Few things cause more stress and anxiety in children and youth that having to perform in front of a large crowd. Psychologists say that kids' natural tendency to please often makes them feel overwhelmed when there's a chance they could let down parents and/or loved ones. This performance anxiety could make youth turn away from the piano altogether. But it doesn't have to be that way.
Instead, there are methods you can use to encourage your child, and set them on a life-long path of playing and appreciating music. One idea is to secure a reliable piano at your location. This allows your student to approach the instrument on their own terms. Achieving that goal is easy when you work with Florida piano movers who care. Read on to discover more ways you can boost your child's piano playing confidence.
Take the Baby Steps Approach
No learning happens overnight, and it's important that you give your child time to feel comfortable around the piano, and also get used to the idea of playing in front of an audience. One way to do this is by attending local recitals. This will allow your student to observe what it might be like at their own upcoming performance. You could also stage small "mini-recitals" with an intimate group of friends and/or relatives.
Another great way to instill playing confidence in youth is to have a safe and set place where they can practice. For 85 years, Modern Piano Moving has been known as the premier piano delivery service in the nation. We can transport pianos across the United States. In addition, moving a baby grand piano is a safe and straight-forward affair for our highly-trained technicians.
Make Practice Fun
You're well aware that kids love to play games. Why not turn practicing the piano into a fun activity? Get started by establishing brief play sessions, even if it's just for five minutes. See how many songs kids can play in that time. You can also celebrate "wins" with small gifts. Many times, a sticker or trinket can be a pleasing reward for a child.
Along with the good times, your child will also reap many other benefits. Music teachers say regular piano play can:
boost confidence
build self-esteem
help with focus, coordination, and concentration
improve problem-solving and creative skills
bolster general school performance
enhance communication
aid youth to relax and express themselves
Turn Piano Playing into a Second Nature Activity
As with any habit, the key is frequent exposure. So, it's a good idea to supply your children with an outlet where they can easily play the piano on their own terms, and at times that are convenient and enjoyable to them. Reaching that goal isn't always easy when you don't have reliable access to a dedicated piano. That's when you need a Philadelphia piano moving company that can transport a high-quality instrument right to your door.
Since 1935, Modern Piano Moving has delighted countless music lovers across the country. We ship pianos to and from locations across the United States. International shipments can also be arranged. Best of all, our warehouses are security-monitored and climate-controlled around the clock. That gives you the peace of mind that your piano is always well protected. It's one more way we're known as the very best piano movers in Colorado Springs. Browse our website to learn more about our process. Then, contact us today to schedule your upcoming piano move.
---
Bookmark & Share
---
User Comments
Be the first to comment on this post below!