Home
/
Blog
/
Blog
/
All About Piano Maintenance and Care
Tue, Jan 21, 2020 at 11:33AM
---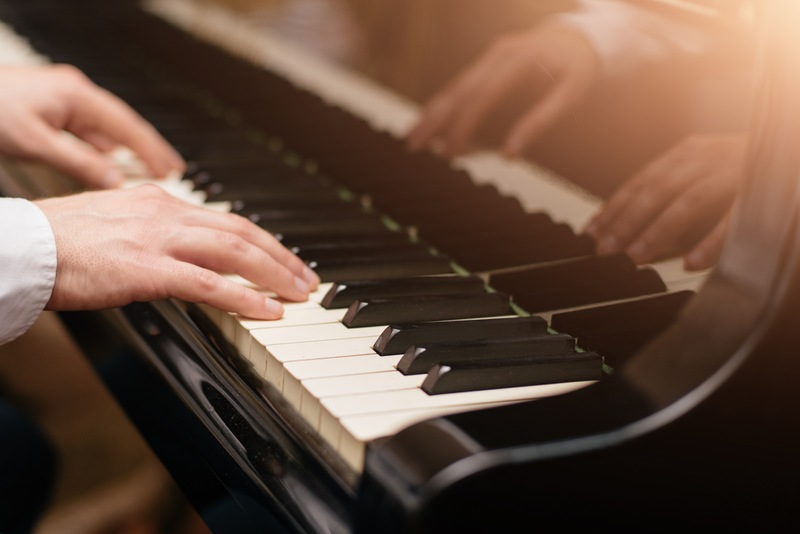 Many families across the United States are fortunate to have a legacy piano. This instrument might have been passed down from one generation to the next, or it could have been purchased new just a few years ago, and has since had a prominent and memorable location in the homes of various relatives.
Whatever the specifics of the instrument that you love and enjoy, it's important to keep current with care and maintenance. This will ensure a long life of your piano, and the potential to provide loved ones with many more years of joy playing and listening to piano music. Best of all, when you're wondering how to move a piano, it's nice to know that skilled and qualified Houston piano movers are ready when you are. Use this advice to keep your piano in top shape all year long.
Exterior Care
As with many things in and around your home, the piano requires regular cleaning. Avoid using chemicals, as this could damage the instrument. Instead, piano experts advise simply a damp rag and light cleaning strokes. You can keep piano keys clean with regular dusting. It's also a good idea not to store photo frames, trinkets, and other objects on or near your piano. Doing so can help avoid accidents.
When your piano will be out of use for a period of time, it's best to have the instrument stored. This will help ensure longevity of the piano. Thankfully, Modern Piano Moving has climate-controlled and security-monitored warehouses that are ideal for both long and short-term storage of your piano.
Interior Care
If the strings of your piano are exposed to the air, dust and dirt particles can easily enter the instrument. Over time, this could cause damage that's costly or even impossible to repair. You can avoid that fate by scheduling a professional cleaning. This will also prevent the possibility of harming the delicate inner workings of the instrument.
If you don't know someone who will come to you, or just have a specific professional in another locale that you trust, keep in mind that California piano movers can transport this instrument anywhere in the contiguous United States. International shipments can also be arranged.
Other Care and Maintenance Considerations
Other essentials to keep your piano in optimal condition including regular tuning, voicing, and similar. You should also be aware of the humidity levels in your location. High humidity can warp wood and cause undue stress on strings. Temperature should also be top of mind, since extremes in heat or cold could damage the piano beyond repair. That's one more reason why if you don't plan to use the piano for a while, you should have it moved to another location or stored in a proper area.
While you're thinking about piano movers' prices, you might be pleasantly surprised to learn that transporting your instrument across the U.S. is an affordable and straight-forward process. Since 1935, Modern Piano Moving has been the reliable leader in piano shipping. Our trucks are specifically-designed to move pianos. Our technicians are well-versed with piano moves, and always treat the instrument with care and respect.
In addition, our warehouses are climate-controlled and security-monitored around the block. That's partly how we've earned a solid reputation as the best piano movers in Indianapolis and throughout the country. Contact us today to get started on your next piano move.
---
Bookmark & Share
---
User Comments
Be the first to comment on this post below!