Home
/
Blog
/
Blog
/
Best Places to Showcase Your Piano
Tue, Jun 09, 2020 at 3:40PM
---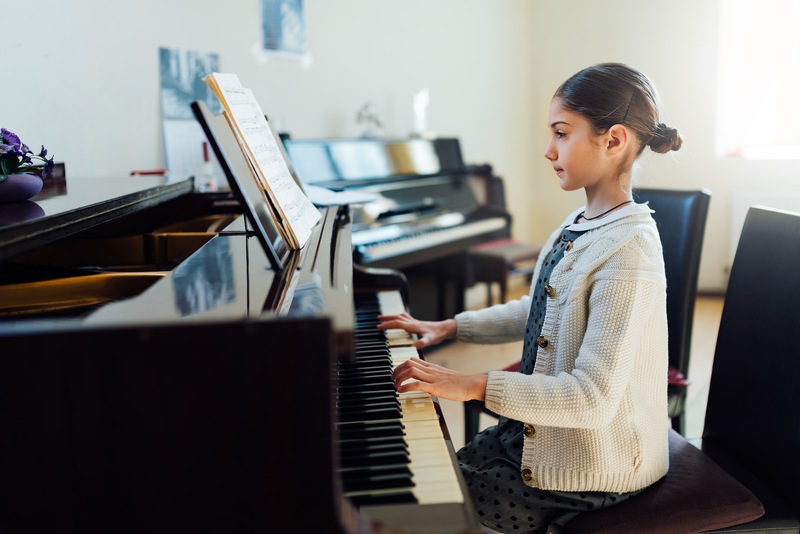 More people across the country are embracing the joy and wonder of having a piano in their homes and/or businesses. Here's where you can experience the power of music, whether you're the one playing, or simply listening with others. One of the first things to consider, however, is where to place your piano for maximum enjoyment and function.
In addition, you want and deserve to work with a trusted and reputable piano moving company with responsible professionals who'll treat the instrument with the same care and respect as you do. Read on to learn more about the best places to showcase your piano.
Environment and Climate
Pianos require a consistent temperature to remain in optimum condition. That means you should avoid areas that experience climate swings during the day or night. In addition, in regions where high humidity is a factor for all or part of the year, you should strive to maintain a constant temperature of between 65 and 70 degrees Fahrenheit.
You may also wish to invest in protective equipment such as a piano cover, strings protection, climate control system, and similar. Remember to safeguard your flooring and surrounding property as well. Dependable cross-country piano movers will also have other ideas and insight that you might not have previously considered.
Proximity to External Threats
Similar to temperature control, it's wise to be aware of factors inside your home that could alter the climate around your piano. That includes central heating systems and other heat sources (oven, some lighting, candles, barbecue grills, direct sunlight, drafts, and more).
That's also why it's best to avoid windows and doors whenever possible. If your home or business features radiant flooring, keep that in mind before you set the instrument in one of these rooms. The same goes for beneath air conditioner vents, garages and sheds, patios and conservatories, and similar.
Keep in mind that when it's time to relocate your piano to another area, the piano shipping process is simple, straight forward, and affordable. Steinway piano movers with decades of experience are on hand to make your piano move a smooth and enjoyable endeavor.
Room Accessibility
Another factor to consider is traffic flow to and from the room where you wish to place your piano. This could affect the temperature control. Be sure to avoid clutter near your piano, and avoid placing objects on top of the instrument, and especially near working parts like the keys and strings.
Be aware of other considerations such as dust and pollen, smoke, chemical exposure, and similar. Repair or replace loose items such as shelves and picture frames to avoid falls, and also to reduce potential vibration when the piano is played.
In addition, if you've been wondering about the price to move a piano, you'll be glad to know that a reliable New York piano moving company will easily and economically transport this instrument to and from locations across the country. International shipments can also be arranged.
Maximum Acoustics
Of course, one of the main reasons to place a piano in any room is so that it can be played and heard. The sheer joy of music has the power to unite everyone who experiences the bright sounds coming from your piano.
Get started by teaming with a piano delivery service with more than 85 years of experience, and a proven track record of success. At Modern Piano Moving, your instrument is always treated with the utmost care and respect. Our warehouses are security-monitored and climate-controlled around the clock, and our trucks are specifically-designed to transport pianos. Contact us today to have a piano moved to or from your location.
---
Bookmark & Share
---
User Comments
Be the first to comment on this post below!