Home
/
Blog
/
Blog
/
6 Reasons You Definitely Need Help from Professional Piano Movers
Mon, Nov 14, 2022 at 9:00AM
---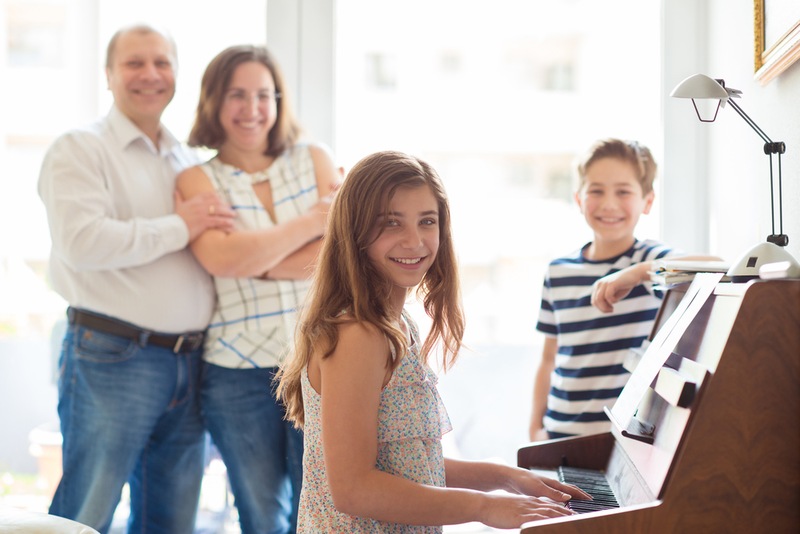 Moving can be both an incredibly exciting and deeply stressful experience. That stress can increase if you have something large, delicate, and sentimentally important to move along with you — such as a piano.
Fortunately, you don't have to shoulder the worry of transporting these valuable items alone. You can hire professional piano movers to handle the process for you.
Perhaps you are reluctant to add another element to your moving experience or take on an additional expense. However, professional piano shipping is far more likely to simplify things than to complicate them, and the cost of piano shipping can be much cheaper than repairing a damaged piano.
If your piano is not handled properly, it can even sustain permanent damage. You don't have to risk damaging your piano in a move. There are six reasons why hiring professional piano movers is the best choice for you.
1. They Have the Necessary Knowledge and Experience
Moving a piano isn't like moving furniture. Pianos are not only extremely heavy, but also bulky, awkward, and most likely far more valuable than a sofa or dining table.
There are special techniques employed in the moving of a piano, and they're not something everyone is familiar with. Professional movers have the necessary knowledge and experience to take care of unusual pieces requiring particular care.
2. They Have the Necessary Equipment
In order to successfully and safely move a piano from one home to another, it requires certain equipment and the know-how to use that equipment properly. Professional piano movers have the dollies, straps, and other equipment required to ship your precious instrument securely and have it get there in one piece.
3. It Means Less Stress and More Time for You
The number of things you need to consider and tend to when it comes to moving is almost uncountable. The process is not only time-consuming, but can also be intensely stressful.
Your piano alone is going to take much of that time, so why not put that job in the hands of a professional company that specializes in piano moving?
4. It Can Save You Money
You may have to pay more money upfront for a professional piano mover to ship your instrument than you would if you went DIY with it. But in the event that your piano is damaged, then the cost of fixing it is likely to be a great deal more than it would have been to hire a moving company.
And in the unlikely event that your piano was somehow damaged even after you hired a moving company, the company is insured, so you will not be responsible at all for any of the damages.
5. There Are Cross-Country Piano Movers
If your move is a far one, you might be worried that a piano moving company wouldn't offer the kind of services you need. However, there are cross-country piano movers who specialize in the safe transport of these valuable instruments to locations all across the 48 contiguous states.
6. Pianos Are Priceless
Sometimes, the monetary value of your piano is not what concerns you when you're moving it — it's the sentimental value. Perhaps it was a departed loved one's piano or a family heirloom, or it's just something that has been incredibly special to your family for any reason at all.
When that's the case, there is no price you can put on the instrument's safety. Hiring a professional piano moving company to ensure your piano arrives smoothly to your new home is more than worth it.
---
Bookmark & Share
---
User Comments
Be the first to comment on this post below!