Home
/
Blog
/
Blog
/
5 Reasons Why You Should Play the Piano Today
Wed, Feb 05, 2020 at 1:19PM
---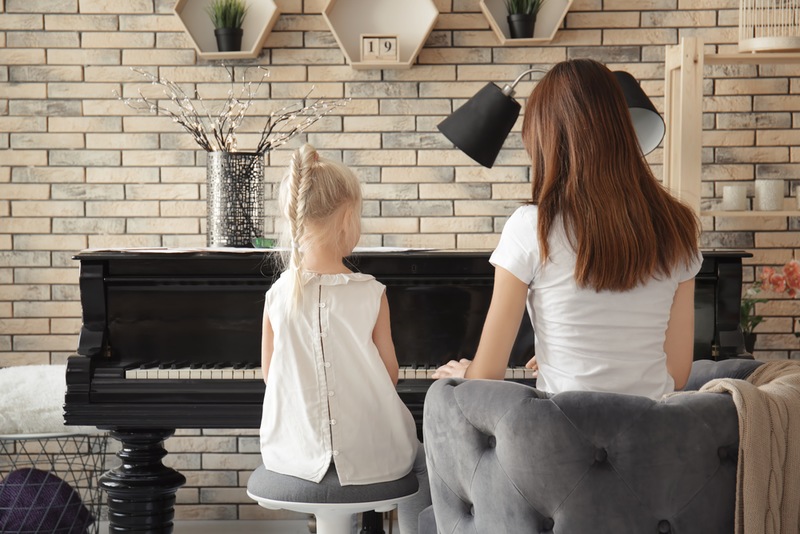 You may already know some of the many benefits that come from playing and/or listening to piano music. Perhaps you've always felt great after playing and never really understood why. Or maybe just listening to live music on the piano puts you in a better mood for the rest of the day. Health experts say there are a wealth of perks that the piano provides, and it's not all about music.
That makes now an ideal time to team with reliable Florida piano movers who can transport an instrument directly to your door from anywhere across the country. Read on to discover some of the most popular and beneficial reasons to start playing the piano today.
1) Sharpens Brain Function
There's a good reason why people have been playing the piano for at least 250 years. Piano music has influenced every genre enjoyed today. That includes classical, country, pop, rap, and even heavy metal.
But were you aware that playing the piano could actually make you smarter? That's because, according to cognitive experts, regular play stimulates the brain and helps retain memory. So, when you team with piano movers in Colorado Springs to get an instrument to your location, you'll be improving your quality of life at the same time.
2) Improves Your Mood
In addition, self-played music can boost your mental, emotional, and even physical health. That's according to health professionals who say practicing the piano sharpens fine motor skills, improves hand-eye coordination and overall dexterity, and even reduces the onset and impact of cardiovascular issues, respiratory problems, and more.
It's nice to know, then, that there exists a dependable piano delivery service that can bring one of these fascinating instruments right to your current location. In addition, Modern Piano Moving has warehouses that are climate-controlled and security-monitored 24/7. You won't find that kind of assurance and attention to detail with other movers.
3) Boosts Productivity
There's a reason why schools and even workplaces are working with piano movers in Nashville to place pianos in locations across the country. Studies have shown that when people learn to play the piano, their stress levels drop and their happiness increases. That adds up to better focus and determination to complete daily tasks.
4) Versatile Musical Enjoyment
Unlike some instruments that require a lot of equipment and/or a backup band, playing the piano is ideal for an individual. Still, you can easily enjoy the music produced with friends and loved ones. In fact, more people are basing their evening fun around the piano.
When you're wondering what moving a baby grand piano might entail, it's best to reach out to a company with a proven track record of success. Since 1935, we've delighted people just like you across the country with our reliable service, attention to detail, and commitment to always delivering a stand-out customer experience.
5) Is Fun and Rewarding
Along with the mentioned items, playing the piano is versatile, and you'll always have music to choose from. That means you can be the center of attention when you entertain friends and loved ones with your musical repertoire. In addition, learning to play the piano is a hobby you can pass on to children and grandchildren. What better gift than the happiness and joy that comes from self-made music?
The first step is to team with a Philadelphia piano moving company that can quickly and safely transport a piano to your location. At Modern Piano Moving, our trucks are specifically-designed to move pianos. Our warehouses are always security-monitored and climate-controlled. In short, we treat your piano with the same care and respect as you do. Browse our website to learn more about our process. Then, contact us today to get started on your next piano move.
---
Bookmark & Share
---
User Comments
Be the first to comment on this post below!