Home
/
Blog
/
Blog
/
4 Fun Facts and Trivia About the Piano
Wed, Mar 04, 2020 at 4:42PM
---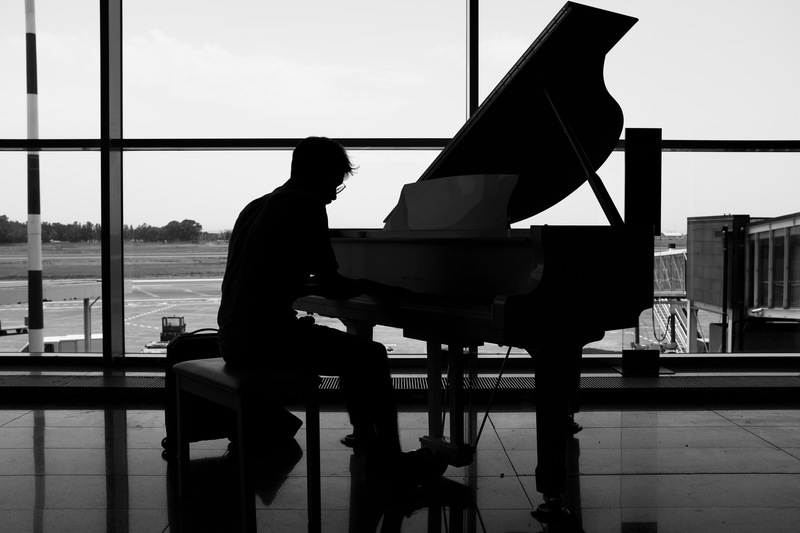 You might already enjoy playing and/or listening to the piano. You've experienced first-hand the big benefits that come along with appreciating this majestic instrument. But did you know that there are many fun facts and even trivia about the piano that you might not have previously considered?
For instance, invention of the piano is credited to Bartolomeo di Francesco Cristofori way back in 1709. In fact, one of his original pianos is on display at the Metropolitan Museum of Art in New York City.
Much has changed since that time, but what remains the same is the timeless joy you can still receive from listening to and playing the piano. Read on to discover other facts and trivia about the "king of instruments."
1) Historical Facts
The word 'piano' itself is a shortened version of two words. Pianoforte means soft (piano) and loud (forte). Today's pianos all have a total of 88 white and black keys. Even some digital pianos now conform to this standard.
With more than 12,000 parts (10,000 of which are moving), the piano is regaled as one of the few instruments that can play melody and accompaniment at the same time, by the same player.
On the topic of history, did you know that Modern Piano Moving has assisted countless musicians across the country and the world for more than 85 years? We'll transport a piano to and from your location anywhere across the nation. International shipments can also be arranged. You won't get the kind of service and flexibility from other movers.
2) Instrument Information
A piano builder in the United Arab Emirates (UAE) is known for creating extravagant instruments for their clients. Their 24-carat gold-plated Galaxy Piano is one of the most expensive pianos in the world, with a price tag of $1.36 million.
Still, the most expensive piano ever is the transparent Crystal Piano. Sold at auction for $3.22 million, this instrument was played by Chinese pianist Lang Lang at the 2008 Olympics in Beijing.
Whether you need to transport a priceless heirloom or a time-honored and favorite piece, it's nice to know that Florida piano movers will treat your instrument with the respect and honor it deserves. As you're thinking about moving a baby grand piano, keep in mind that a trusted and reputable piano delivery service is the best choice to ensure the safety and preservation of your pride and joy.
3) Random Trivia
Due to its complexity and versatility in producing a wide range of tones and sounds (and because hammers strike the strings to produce music), the piano is considered both a string and percussion instrument.
Then there are the strings themselves. Each string can hold roughly 170 pounds of pressure. In grand pianos, strings extend horizontally. Upright pianos feature a vertical string extension arrangement.
Until the early 1950s, piano keys were made primarily from elephant tusks (ivory). That's where the term "tickle the ivories" originated. The practice has since been discontinued, however some manufacturers purposely produce plastic keys to resemble the marbled look of ivory.
4) Little-Known Knowledge
The world record for the longest-ever piano recital goes to Romuald Koperski of Poland, after he logged an impressive 103 consecutive hours (and eight seconds) at the instrument. Whether you're in it for the long haul, or are just a casual enthusiast who enjoys playing and listening to piano music, it's important to secure a quality and reliable instrument. Thankfully, piano movers in Colorado Springs make it simple to achieve that goal.
In fact, since 1935 Modern Piano Moving has shipped pianos to and from locations across the country. We've also transported pianos internationally. Our technicians are highly-trained in handling pianos, and our trucks are specifically-designed for this purpose. In addition, our warehouses are climate-controlled and security-monitored around the clock. That's peace of mind you simply won't get from other movers. It's one more way we've built a solid reputation as the premier piano movers in Nashville and across the nation. Browse our website to learn more about our process. Then, contact us today to schedule your upcoming piano move.
---
Bookmark & Share
---
User Comments
Be the first to comment on this post below!