Home
/
Blog
/
Blog
/
Creating a Piano Room in Your Home
Wed, Feb 05, 2020 at 1:15PM
---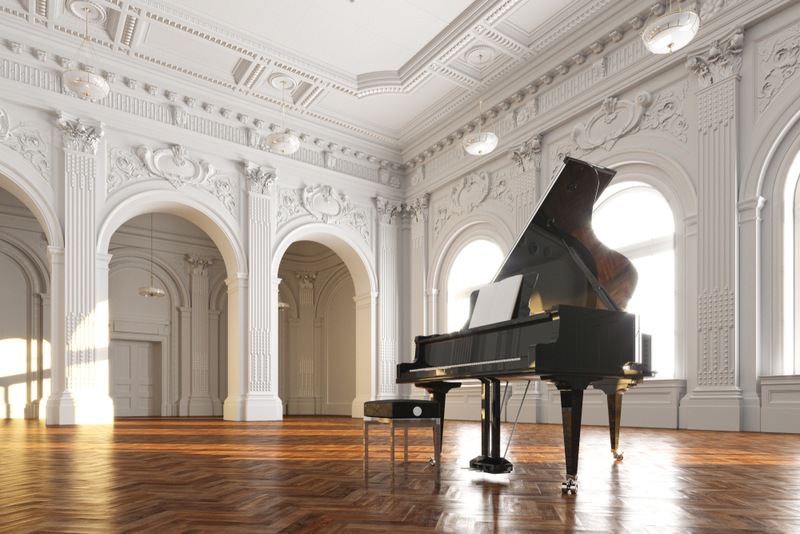 When you have a piano in your home, you can and should showcase all that this majestic instrument can do. Along with finding the perfect placement, you'll want to create a space where friends, loved ones, and guests will feel right at home. In this way, your piano can quickly become the talk of the neighborhood.
Achieving that goal starts by teaming with a trusted and reputable piano moving company that can deliver a piano to your door from anywhere across the country. Read on to discover more ways you can make your piano room the best area of the house.
Set the Stage
Some people simply place a piano in the room without much thought about how it blends with the surrounding ambiance. That's a missed opportunity. You can and should create a welcoming atmosphere that's centered on the instrument. So, you could select colors that match your style and create a mood. You might also add accessories and accents that really highlight your piano.
When you're thinking of the best way to get a high-quality instrument to your current location, remember that efficient and affordable piano shipping is simple as reaching out to well-established cross-country piano movers with a proven track record of success.
Decorate Around the Piano
Keep that spirit of piano-centered design going by placing interesting and inviting décor and objects in your piano room. Start by thinking about your goals for the space. For instance, will you be hosting music parties, or is the instrument primarily for individual play? What are your space requirements and restrictions?
You might also be thinking about the price to move a piano. At Modern Piano Moving, we can work with you to find piano shipping solutions that fit into your budget. Best of all, we can transport pianos to and from anywhere in the nation.
Perfect Your Space
Your piano features natural wood, which means that it's subject to humidity and fluctuations in temperature. For that reason, you'll want to avoid climate extremes. It's a good idea to keep the instrument away from windows, HVAC vents, and anything that might upset the delicate balance that your piano requires.
You can also take advantage of a room's acoustics to achieve the optimal sound. When it comes time to move the instrument to a new location across town or throughout the country, remember that dependable Steinway piano movers are on hand who will treat your piano with the utmost care and respect that it deserves.
Secure a Reliable Instrument
To that end, it's important to have quick and reliable access to the piano whenever you most want and need it. Achieving that goal is easy when you team with a trusted and reputable New York piano moving company with a proven track record of success, and consistent focus on stand-out customer experience. This way, you get the peace of mind that your instrument is always in good hands.
In fact, for more than 85 years we've been the leader in piano transport. Our trucks are specifically-designed to move pianos, our technicians are expertly-trained, and our warehouses are climate-controlled and security-monitored around the clock. Contact us today to get started on your next piano move.
---
Bookmark & Share
---
User Comments
Be the first to comment on this post below!