Home
/
Blog
/
Blog
/
Giving Your Piano the Best Care Possible
Wed, Mar 04, 2020 at 4:45PM
---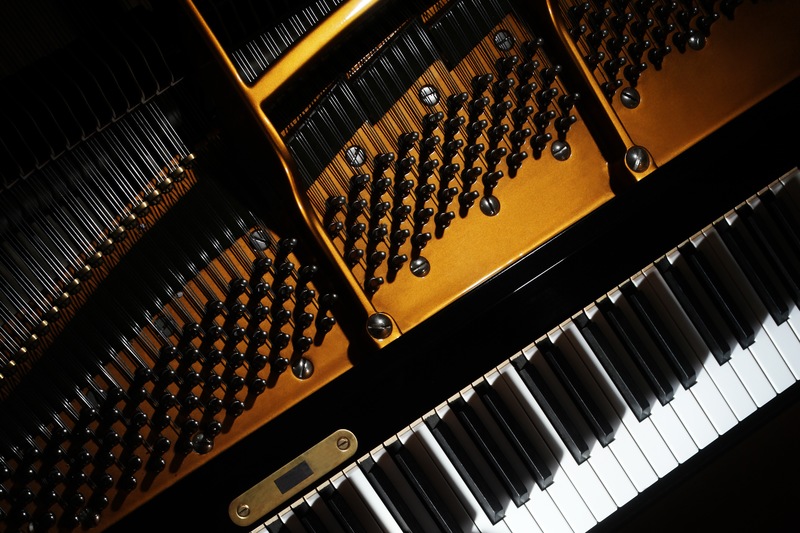 You may have enjoyed playing the piano since you were a little kid. Or maybe you've recently picked up an appreciation for the instrument. You might also simply enjoy hearing the beautiful melodies of live piano music. Whatever your specific scenario, it's nice to know that there are still ways you can participate in a favorite pastime. That includes working with California piano movers who will treat your instrument with the care and respect it deserves.
Of course, pianos don't stay in great condition by accident. Instead, it takes a concerted effort to keep your piano in optimal shape. That includes paying attention to care essentials, scheduling frequent maintenance, repairing and replacing when necessary, and similar. Read on to learn more about how you give your piano the very best care possible.
Regular Tuning
When it comes to piano maintenance, the importance of proper and regular tuning comes up again and again. That's because if your piano is producing sour sound, it won't be fun to play or listen to the music produced. Over time, poor tuning could also damage your piano. There are many outlets that perform tuning service.
Keep in mind that humidity also plays a major role in how a piano keeps its tune. In fact, any swing in climate conditions would wreak havoc on your piano. If the instrument will be out of use for an extended period of time, it's best to team with reliable piano movers in Indianapolis. This way, you get the peace of mind that your piano is always protected until you're able to have it shipped back to your specific location.
Consistent Play
To that end, it's true that pianos were meant to be played. When an instrument is allowed to sit for years or even decades, deterioration and disrepair are almost guaranteed. Did you know that certain insects even have a taste for the wood, felt, and other materials of which your piano is constructed?
If for whatever reason you're not able to play the piano for a long time, you should consider having it stored in one of our climate-controlled and security-monitored warehouses. On the other hand, if you're ready to start or resume playing but aren't exactly sure how to move a piano, the trusted and reputable professional technicians at Modern Piano Moving can lend a helping hand. We ship pianos to and from locations across the country.
Every Day Vigilance
In addition to these tips, it's equally important to make sure you're cleaning the piano on a regular basis. You should also observe (both visually and by sound) how your piano performs with each session. Any variances in tone or appearance could be signs of a larger problem.
Remember that room location also matters. Keep the instrument away from doors and windows, and try to attain a consistent humidity where the piano is stored. Avoid excessive moisture or dryness. Pay special attention to the cleanliness of the keyboard, and don't store items on top of or too close to the piano.
Proper Transport and Storage
As discussed, your piano is a delicate instrument, despite its size and outward appearance. The inner workings of the instrument are complex, and the exterior must be kept in a consistently-positive condition. That's not always easy to achieve, especially when you're focused on other things that naturally crop up in life.
For more than 85 years, we've assisted countless music enthusiasts just like you by transporting pianos to and from locations across the country. International shipments can also be arranged. We're known for having the best piano movers' prices. In addition, over the years we've build a solid reputation for being the premier Houston piano movers. Contact us today with all of your questions, and to get started on your next piano move.
---
Bookmark & Share
---
User Comments
Be the first to comment on this post below!