Home
/
Blog
/
Blog
/
5 Common Piano Storage Needs—And How We Can Help
Fri, Feb 10, 2017 at 10:45AM
---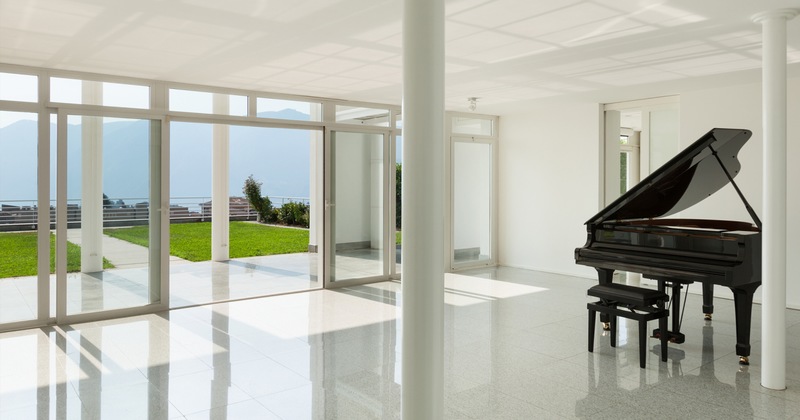 Every piano owner is different—so it goes without saying that every piano owner's storage needs are a little different, too! Fortunately, here at Modern Piano, we've seen it all. In today's blog, we're taking a look at some of the most common piano storage needs and how we can help solve them.
You're prepping for a long-distance move
Your piano won't fit in your carry-on—but with the assurance that comes with long-distance piano storage, you don't have to worry! Moving across the state or country can be a taxing experience, and the last thing you should be worrying about is the safety and security of your piano along the way. Keeping your piano at a storage-in-transit facility, as you move and get settled into your new home, can be just the solution you've been looking for.
You want to give the gift of a lifetime
Are you giving your piano to a friend, family member or loved one? Whether they're a seasoned pianist or someone who's just starting out, a piano can be the perfect sentimental gift. If you know you want to gift it to someone special, but don't have the room to hold onto it in the meantime, a safe piano storage option might be just what you need.
You're ready to sell your piano
When you sell a piano, you of course want it to be kept in pristine condition as you search for buyers or wait to make a connection. When you store with us, you can rest easy knowing that its excellent condition will remain until you're finally ready to sell.
You want to preserve family tradition
Sometimes, you're just not sure what to do with your piano—but you are sure that you aren't ready to part with it. If you don't have the space or need for a piano right now, but know that you want to keep it in your family, a long-term storage option can keep it safe and secure for whatever the future may hold.
You need more space
A growing family is something to cheer about—but it can also put a strain on your home's space. If you're turning your music room into a nursery, and no longer have space for your beloved piano, you can store it with us until you're ready to bring it back home. The true convenience of piano storage lies in its ability to keep your most valued possessions close to your heart… even if they can't be close to you physically.
Did you find your situation—or something similar—on the list above? Call us today! Your piano deserves a safe, secure spot for whatever life throws your way.
---
Bookmark & Share
---
User Comments
Be the first to comment on this post below!