Home
/
Blog
/
Blog
/
Why Your Piano Needs Extra Attention This Winter
Wed, Feb 02, 2022 at 9:00AM
---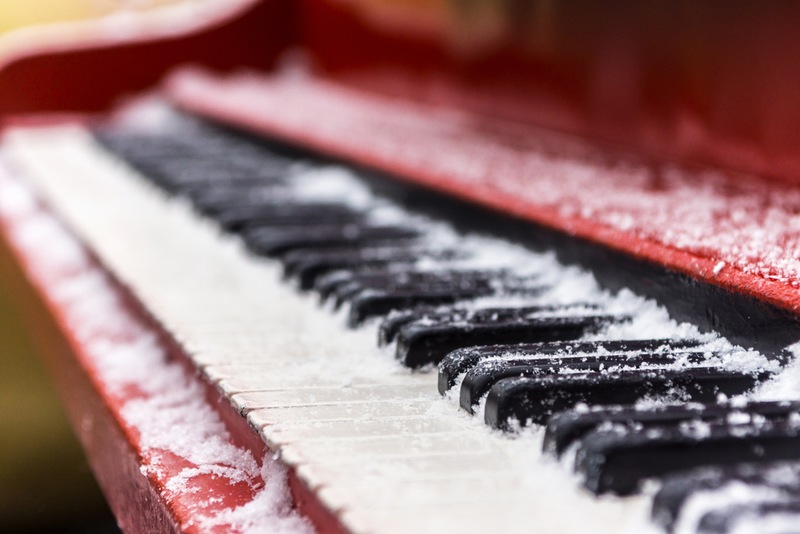 With the weather getting unexpectedly cold this winter, even in places where the temperature usually doesn't drop that low, it is important to keep your dear piano in mind when preparing your home for the season ahead. Every component of the piano is linked to the other so any kind of change in the climate around it can cause it to fall out of tune or – even worse – get damaged.
Excessive Changes in Humidity Can Damage Your Piano
Since the temperature has started dropping very low in various cities across the country, it is likely that everyone has turned up the heating inside. The heating inside homes sucks moisture from the air as well as items around your home, such as the piano. The fluctuating level of humidity can damage your piano as it will cause the wood to swell and shrink. If the moisture from the piano's soundboard gets dried out, it can cause the tension on the strings to reduce and make your piano sound out of tune. The wood of your piano can also crack in extreme cases.
To maintain a balanced level of humidity in the room where your piano is placed, you need to make sure it doesn't get too dry or too damp. A humidity control system is perhaps your best when it comes to making sure your piano doesn't get damaged during extreme weather changes. Such systems can be fitted within the piano and balance out the humidity levels.
Keep Your Piano Away from Extreme Heat or Cold Exposure
With fireplaces and radiators in full swing this winter, you need to ensure that your piano isn't placed too close to anything that can expose it too much heat as that can also be very dangerous for the wood. Just the way you want to avoid extreme heat exposure, you also want to make sure you are sheltering your instrument from any harsh cold winds coming in.
That means away from windows and doors as well as making sure it is placed away from exterior walls that can get quite cold during these winter months. An evenly heated room with a balanced level of humidity will ensure that your piano remains in perfect condition and continues to sound in tune when played.
Time Your Piano's Tuning Around the Change of Season
Pianos often need to be tuned once or twice a year to make sure their sound quality remains consistent. When harsh weather changes occur, your piano can get affected in several ways that can impact the way they sound. If you time your piano's tuning around the time when the seasons around you are changing, you can continue to enjoy the instrument throughout the year and will not need to call for untimely repairs.
At Modern Piano, our team of professional piano movers understands how delicate and precious a piano is and we ensure complete care and protection during its transport. Whether you want it moved during the season or during relocation, we have the complete resources to make it a stress-free process for you. Call us now to learn more!
---
Bookmark & Share
---
User Comments
Be the first to comment on this post below!