Home
/
Blog
/
Blog
/
Where Should You Put Your Piano In Your New Home? 5 Tips From Your Houston Piano Moving Pros
Mon, Apr 26, 2021 at 7:25PM
---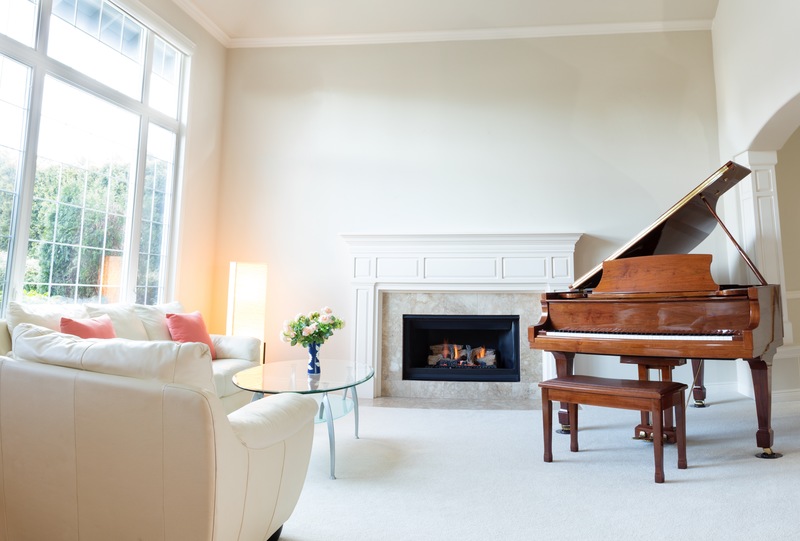 A new home is one of life's most exciting moments — so it's time to celebrate! Of course, with moving day comes with many questions, not the least of which is where you will place your piano. Sometimes, the answer is clear because there's not too much square footage to work with. Other times, though, you may find yourself looking for the most optimal place for sound, function, and aesthetics. Fortunately, as your Houston piano moving pros, we've learned a few things about piano placement over the years. Here are a few of our top tips to consider when making this important choice.
Keep Your Instrument Away From Windows, When Possible
Style aside, one of the most important considerations for your piano is its exposure to light. You will want to avoid direct ray's from the sun as much as possible — so even in beautiful, brightly lit rooms with lots of windows, positioning your instrument near a blank wall is best, if possible, or at least several feet removed from the strongest of the rays. (Not possible? Don't worry! Block-out drapes might be just what you need in this kind of situation.)
Consider Color…
From an aesthetic perspective, you might find that your bold, dark piano looks best against a lighter wall in your home. Conversely, a white or light instrument might be used to brighten up a dark corner. Your piano is as much a decorative piece of furniture as it is a vibrant instrument, so use its unique look to your advantage while considering your space's design!
… And Sound, Too
It can be helpful to keep your piano away from shared walls — for example, if you live in an apartment, try to position your piano away from the place where your neighbor is most likely to hear it. The same idea holds true in larger homes, too, where you may not want to store your piano right near a bedroom or office (depending on who will be using the piano and when).
Think Outside The Box
When it comes to placing your piano, don't worry too much about the "rules" of interior design. What works best for you may not be typical in a home magazine or friend's house, for example, but this is your instrument! Some unconventional options we've seen include placing your piano near the kitchen (which makes for an effortless dinner party setup), or having your upright piano face toward the living area instead of a wall. This way, you can be engaged with your family as they play, work, or listen to your music.
We hope that these tips help you make the perfect piano placement decision! If you have an upcoming move, it would be our privilege to help get your piano there safely. Contact us today or get a free quote online!
---
Bookmark & Share
---
User Comments
Be the first to comment on this post below!