Home
/
Blog
/
Blog
/
Surviving a Move with a Piano: Tips and Tricks for Families on the Go
Tue, Aug 22, 2023 at 10:15AM
---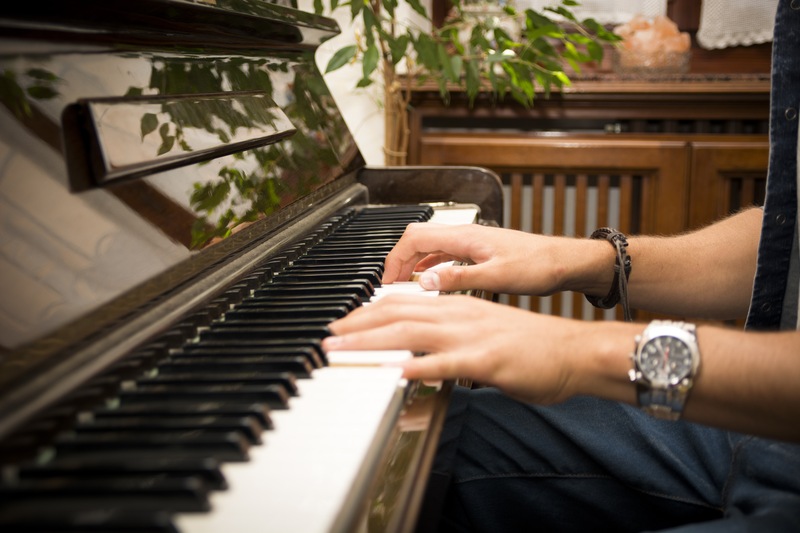 Every family with a love for music knows the importance of their piano. A piano is often the centerpiece of a home and is a source for many cherished family memories. When it comes to moving such a delicate – yet also large and complex – instrument, even thinking about the task can be a source of stress. At Modern Piano Moving, we are well-versed in the art of piano transport. This blog post will guide you through the best practices to ensure your piano survives the move without significant damage, allowing your family to continue making musical memories for years to come.
Recognize the Task
First, recognize that moving a piano is far more complex than moving the average piece of furniture. A piano is a much more intricate object and can weigh anywhere from a few hundred pounds to over a thousand pounds. Plus, underestimating the task of moving your piano can result in costly damage or even injuries. The cost of potential damages or injuries from trying to move a piano on your own far outweigh the cost of hiring a professional to do the job instead.
Preparation is Key
Before your moving day arrives, there are a few things you can do to make sure your piano is prepared. A good place to start is closing and locking the keyboard lid (if possible) to ensure the keys are protected. You should also remove any loose items, such as sheet music. It is also a good idea to clean your piano so there isn't any dirt or dust that could possibly scratch the surface during transport. The more prepared you are, the smoother the move will go!
Hiring Professionals
Since a piano is not your average piece of furniture, moving it is a task best left to professionals. At Modern Piano Moving, we have the necessary knowledge, experience, and equipment to safely and efficiently get your piano to its new home. Putting this task in the hands of a professional allows you to rest easy knowing that your piano's journey to its new home is in the most capable and experienced hands.
Location in the New Home
The new location of your piano in your new home can significantly impact its longevity and sound quality. Position your piano away from windows, doors, or vents where it could be exposed to direct sunlight, drafts, or temperature fluctuations. An interior wall in a room with consistent temperature and humidity is an ideal location. Consider this when planning the layout of your new home.
Post-Move Care
You've just moved into your new home and your piano made it safe and sound. That's great news – but your job isn't quite done yet! After a big move, your piano will need some pampering. Think about scheduling a tuning within the first month in your new home. Also, keep your ears open. If you notice anything different about how your piano is sounding or playing, it might be time to schedule a visit with a professional piano technician. Just like you, your piano needs a check-up every once in a while. Regular care and maintenance will ensure your piano continues to sound its best.
Moving a piano requires more than just getting it from point A to point B. Recognizing the task, preparing your piano for the move, and hiring professionals like Modern Piano Moving for the job will all make your life easier. But, the job isn't done once your piano is in its new home! Post-move care for your piano is also essential to keeping your piano in pristine condition. By following these tips and tricks, the seemingly daunting task of moving with a piano becomes less of a stressful ordeal and more of an exciting time in your life. Modern Piano Moving is here to help. Get an instant quote on our website today! Here's to a successful move, and to many more years of harmony within your new home!
---
Bookmark & Share
---
User Comments
Be the first to comment on this post below!