Home
/
Blog
/
Blog
/
The Best Way to Move and Store Your Piano
Mon, Dec 02, 2019 at 4:00PM
---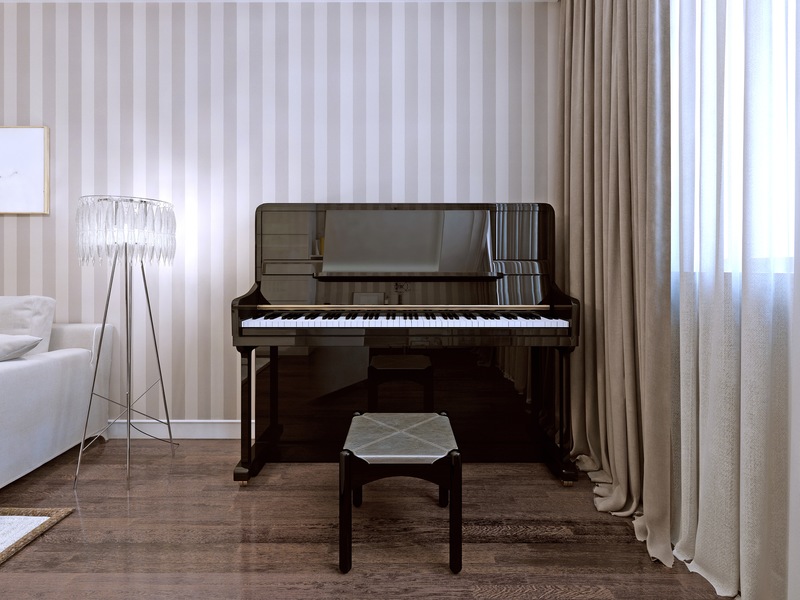 Your piano is likely one of the biggest investments you'll ever make. For most people, it's right up there with home, automobile, and other major purchases. That's why it makes sense to do everything possible to protect this majestic instrument.
The trouble is, it can be difficult and even overwhelming to determine exactly how to move a piano. But it doesn't have to be. Instead, when you work with professional movers who respect the piano as much as you do, you'll benefit from expert care and attention that you won't find elsewhere. Read on to discover the best way to move and store your piano.
Prepare Your Space
Transporting your piano is no small task. Just getting the instrument out the door without causing any damage to your property takes skill and patience. You can assist your cross-country piano movers by first preparing the space where your piano will be moved to or from.
For example, make sure to remove any items on or around the instrument. That includes framed photos, furniture, art and décor, and more. It's also a good idea to keep pets in another room during the moving process. Otherwise, they might get hurt and/or frightened.
Your piano movers will have all the necessary equipment to safely and efficiently handle the job. If possible, it helps to provide dimensions of the instrument, and also the room where it will be moved to. However, this information isn't necessary.
Have a Destination in Mind
To that end, there will be times where you don't have an exact spot to place your piano. Maybe you're in the process of moving and won't be in a space that can accept a piano for several months. Or, perhaps it's time to relinquish your piano to someone else. Whatever your specific reasons, it's nice to know there's a piano moving company that can accommodate your desires and requirements.
For instance, did you know that Modern Piano Moving's warehouses are climate-controlled and security-monitored around the clock? In addition, our trucks are specifically-designed to transport pianos, and our team members are well-versed with moving this majestic instrument. This way, you get the peace of mind that your piano will be safe and secure at all times.
For the health and safety of you and your loved ones (and for the protection of your piano and personal property) your best bet is to consult with Steinway piano movers trained to treat your piano with the respect and personalized attention it deserves.
Enlist Expert Assistance
In addition, tenure and experience is integral when it comes to successful transporting and storing pianos. Since 1935, we've been trusted to move instruments for some big name musicians, including Barry White, Elton John, Garth Brooks, and more.
Fully licensed and insured, our trucks are specifically-designed to transport pianos, and are maintained by our own full-time mechanics. It's one of the many reasons we've earned a solid reputation as the best New York piano moving company. And it all adds up to know-how and proficiency you simply won't find anywhere else.
This personal care and attention to detail also offers you the peace of mind that your precious piano will arrive at your new destination in the same state as when it left the previous one. Browse our website to read actual testimonials from some of our highly-satisfied clients. Then, contact us today to schedule your upcoming piano move.
---
Bookmark & Share
---
User Comments
Be the first to comment on this post below!