Home
/
Blog
/
Blog
/
Questions to Ask Before Hiring a Piano Mover
Tue, Sep 12, 2023 at 4:22PM
---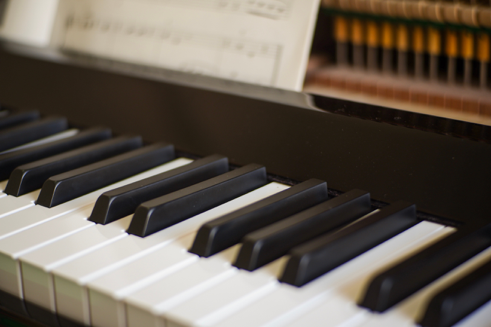 Choosing the right professional to move your prized piano isn't just about the logistics. It's about entrusting someone with your valuable instrument that often holds many cherished memories for your family. There are many options available when it comes to movers. So, how can you ensure that you're selecting the company for the job? In this article, we'll explore the important questions to consider, inspired by insights from Modern Piano Moving, a trusted name in the industry.
Experience Matters
How long has the moving company been in the piano moving business?
A company's experience is one of the most important factors to consider when moving something as delicate and intricate as a piano. Over the years, movers with refine their techniques, invest in the proper equipment, and learn to anticipate certain challenges. At Modern Piano Moving, we have perfected our craft over the years and understand the nuances of the many different piano types and situations that come along with their transport.
The Right Tools for the Job
What kind of equipment do they use?
Your piano isn't just another piece of furniture in your house. It requires specialized equipment for a safe transport. You should check if the company uses custom dollies, skid boards, or padded moving trucks that are specifically designed for pianos. Modern Piano Moving takes pride in utilizing state-of-the-art equipment to ensure that every move is as smooth as possible and your piano remains intact.
The Cost Factor
What is the pricing structure?
Understanding the overall cost of moving your piano is important so you aren't faced with any unpleasant surprises after the move takes place. Make sure you get a complete and clear breakdown of the pricing to avoid missing any hidden fees that a company might try to include. At Modern Piano Moving, we make sure to be transparent with our customers about pricing to ensure the client knows what to expect in terms of cost from the start.
Safety First
How do they ensure the safety of my piano?
Asking about the company's insurance policy is a crucial step to take before making the commitment. Yes, moving the piano for point A to point B is a large part of the actual move. However, making sure it reaches its destination in the same condition it left in is just as important. The company needs to have protection against environmental elements and you should get an explanation of all the precautionary steps they take while in transit. Modern Piano Moving is a great example of taking the highest precaution when moving your piano by using climate-controlled trucks and having professional storage areas for pianos that don't have a final destination just yet. We are fully committed to your instrument's safety.
The Value of Reviews and Testimonials
What are previous customers saying?
In today's digital age, customer reviews are more accessible than ever. By reading through a company's reviews and testimonials, you can receive valuable insight into their professionalism, reliability, and the care they have for the pianos they move. On Modern Piano Moving's website, we like to showcase testimonials and photos to provide potential clients with real-world experiences that show our dedication to excellent customer service.
Moving your piano is no small task. It's important to keep these questions in mind ahead of the move so you are properly equipped to choose the right company. By doing your homework and choosing seasoned professionals like Modern Piano Moving, you can ensure that your beloved instrument receives the care and respect that it deserves. Get an instant quote from us today!
---
Bookmark & Share
---
User Comments
Be the first to comment on this post below!