Home
/
Blog
/
Blog
/
Biggest Mistakes to Avoid When Moving a Piano
Tue, Sep 12, 2023 at 4:25PM
---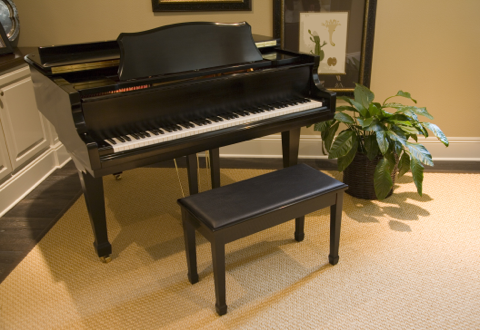 Pianos are a timeless treasure and when it's time to move them, their size and structure can make the task daunting. In our years of professional experience at Modern Piano Moving, we've seen it all and witnessed many common mistakes that people make when relocating these instruments. Here are five mistake to avoid when moving your piano:
Trying to Move the Piano Yourself
It's a scene we've encountered too often: enthusiastic piano owners underestimating the weight and delicacy of their instrument, then attempting a DIY move. But, some pianos, especially grand ones, can weigh over a thousand pounds. Moving something this heavy and delicate doesn't just require muscle – it also requires technique. Save yourself the risk of injuring your piano or even yourself by hiring the professionals. At Modern Piano Moving, our trusted experts understand the technique and intricate tasks that are involved in moving your piano. After all, we do it for a living!
Neglecting Proper Measurements
A fundamental step of the moving process is measuring. This step is commonly overlooked, so it's important to add this to your list when preparing for a move. Before you have your piano moved, you should measure the doorways, staircases, and the piano itself. From these measurements, you can develop the best route to move the piano out of the house. That way you avoid any dents, scratches, or more severe damage. We like to use the phrase "measure twice, move once."
Overlooking the Piano Board


A piano board can also be referred to as a skid board. Essentially, it is a padded plank that is used to strap a piano securely to during the move. Surprisingly, some consider it to be optional. However, we at Modern Piano Moving see it as necessary. This board ensures stability as well as reduces the risk of your piano tipping over and getting damaged. At the end of the day, the safety of your piano is our highest priority during transportation. Using a piano board is just another way to make sure your prized possession is taken care of.
Ignoring Environmental Factors
Environmental changes and weather are a bigger factor than most might assume when it comes to your piano. Moving on a rainy day without the proper precautions can be disastrous for your instrument. It's important to hire a moving company that is able to adjust plans according to weather to provide the proper care for your piano. Humidity and temperature also play a factor. Big fluctuations in temperature and humidity can harm the wooden components of your piano, which will ultimately affect the sound quality. Using a climate-controlled moving truck, like the trucks at Modern Piano Moving, help to maintain pristine environmental conditions for your piano.
Skimping on Insurance
Hope for the best, but prepare for the worst. Even with the most meticulous planning, accidents can occur. That is why having the proper insurance is an important part of moving a piano. Before you make a final decision on which company you are using, make sure you inquire about their insurance policies. Reputable and experienced companies should have coverage options that will protect you and your piano against any potential damages that could possibly occur. Modern Piano Moving ensures that all of our clients' instruments are safeguarded.
Your piano deserves every bit of care and respect, especially during a move. By being aware of these common mistakes that are made, you can avoid any potential issues and focus on preserving your instrument's integrity. Aside from just being aware of these things, placing your trust in professionals like Modern Piano Moving can make all the difference. No one should have to experience the heartbreak of not receiving your piano in the same condition it left in. Get an instant quote today!
---
Bookmark & Share
---
User Comments
Be the first to comment on this post below!