Home
/
Blog
/
Blog
/
Portland Piano Movers Share 3 Reasons Not to Leave Your Piano Behind
Wed, Oct 06, 2021 at 3:15PM
---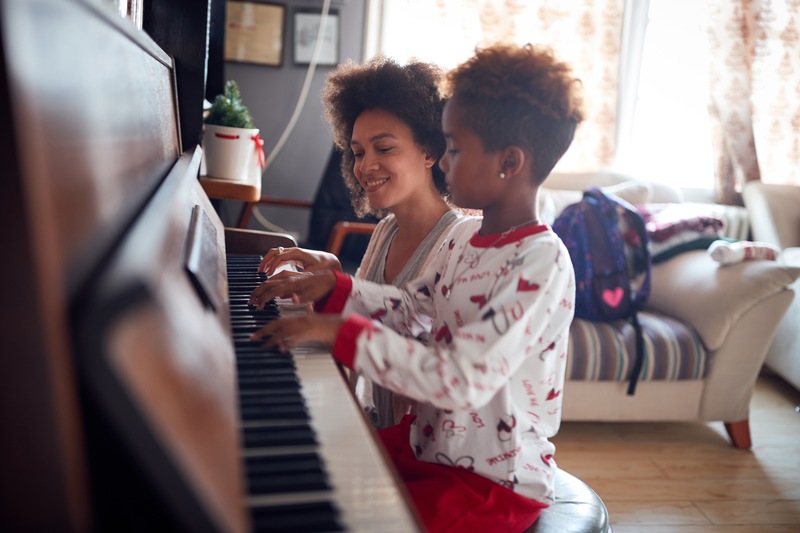 Professional piano moving services are the key to transporting your piano safely from one side of the country to another. Precision care and quality handling are required along the way, as you consider transport, storage, and setup needs. For some homeowners, these concerns may deter them from moving their piano. However, your family's treasured heirloom piano doesn't have to get left behind. Keep reading for a closer look at how your professionally-transported piano will brighten up your new home.
1. Use Melody to Improve Your Family's Mood
When you're picturing your soon-to-be home, imagine the bright and uplifting feeling you'll experience with a gentle piano melody floating through the air! Sure, it makes sense that you might like to include your piano in a peaceful, private room - but having your piano expertly transported to a more public area of the house can also be a great choice. The end result is a beautiful living space with a piano perched in the perfect location for making charming music with loved ones.
Your brain's reward system is activated when you hear music, which can lead to a boost in mood. Pair this with the sense of closeness your family receives when bonding over shared music, and you can be sure that your home will always be filled with warmth and joy.
2. Enhance the Appearance of a Room
One thing is for sure - a beautiful piano can serve as the perfect focal point for any room. A sophisticated grand piano can visually anchor an interior segment of a large room, creating a gathering place to socialize over music during holidays or family gatherings. Alternatively, an upright piano can add interest to open wall space. Your skilled Portland piano movers can help you determine the ideal position for your new piano that combines functionality with visual appeal!
3. Engage Your Brain with Music
Did you know that music can have plenty of incredible effects on your brain? Just listening to a favorite song can help to reduce stress, improve mood, and even boost memory. But, on top of that, learning to play an instrument can yield even more incredible effects. When you introduce a piano into your new home and take the time and effort to play your instrument, you can expect to improve your concentration and coordination while forging new neural connections inside of your brain. Pretty amazing, huh?
Learn More About Long Distance Piano Moving
When you're on the fence about moving your piano, make the decision easy by discovering a premier piano mover that makes transporting your beloved instrument simple. With that in mind, the benefits of having music in your home far outweigh the potential of leaving your piano behind! Ready to plan your piano's cross-country journey? Contact Modern Piano Moving today!
---
Bookmark & Share
---
User Comments
Be the first to comment on this post below!