Home
/
Blog
/
Blog
/
Piano Maintenance Essentials You Should Know
Wed, Apr 29, 2020 at 10:19AM
---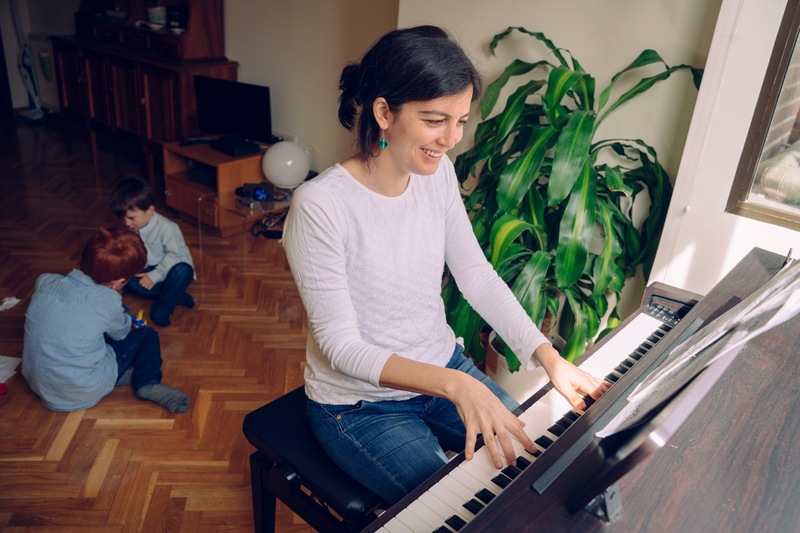 With proper care and attention, you can easily enjoy your piano for decades to come. In fact, many families have a "legacy piano" that's been handed down from one generation to the next. Just imagine the special joy of seeing your children or grandchildren playing a piano that you yourself learned on, and/or was once a treasured possession of an ancestor.
Pianos are delicate instruments. Despite their large size, it's important to practice utmost care. Doing so will help ensure a lasting life for your piano. Keep these essentials in mind for long-term care of the instrument.
Tuning
You hear piano enthusiasts talk a lot about proper tuning. That's because tuning goes far beyond mere sound. Typically, when a piano isn't tuned well, it's a sign of potentially-larger problems.
Avoid pitfalls or costly repairs by scheduling regular maintenance. In addition, when you won't be using the instrument for an extended period of time, there is a way to care for your piano. Skilled and qualified California piano movers can transport your instrument to one of the climate-controlled and security-monitored warehouses that Modern Piano Moving maintains. This way, you can rest assured that your piano is always safe and protected.
String Maintenance
Some people think they should wipe down strings regularly. While it's important to keep your piano clean, you should be careful not to use harsh chemicals that could rust strings, warp wood, and otherwise damage your instrument.
Instead, it's best to contact a professional who will include string maintenance in your piano's regular checkup. Keep in mind that when you want and need reliable access, Houston piano movers can assist with that goal.
Storage
As mentioned, if you won't be using your piano for an extended period of time, it's best to consider proper storage. This is also a great option when you want to keep your piano, but might not have room for it at the present moment.
The fact is that humidity and temperature can wreak havoc on your piano if you let that happen. Once this occurs, it can be difficult and even impossible to repair. Who wants to go through that kind of ordeal?
Modern Piano Moving has warehouses that are climate-controlled and security-monitored around the clock. So, when you're considering exactly how to move a piano, keep in mind that there are options to keep your instrument safe and secure for even longer durations.
Restoration
These days, do-it-yourself (DIY) projects remain popular. Before you decide to restore a piano, however, remember that there are options where you can save a lot of time, money, and energy. While you compare piano movers' prices, keep in mind that one option comes with a decades-long reputation for success.
In fact, since 1935 we've delighted countless piano lovers just like you. We transport instruments across the country. International shipments can also be arranged. That's one of the many reasons why we're known as the best piano movers in Indianapolis. Contact us today to schedule your next piano move.
---
Bookmark & Share
---
User Comments
Be the first to comment on this post below!