Home
/
Blog
/
Blog
/
5 Reasons Why Owning a Piano Enriches Your Home
Mon, Aug 22, 2022 at 12:20PM
---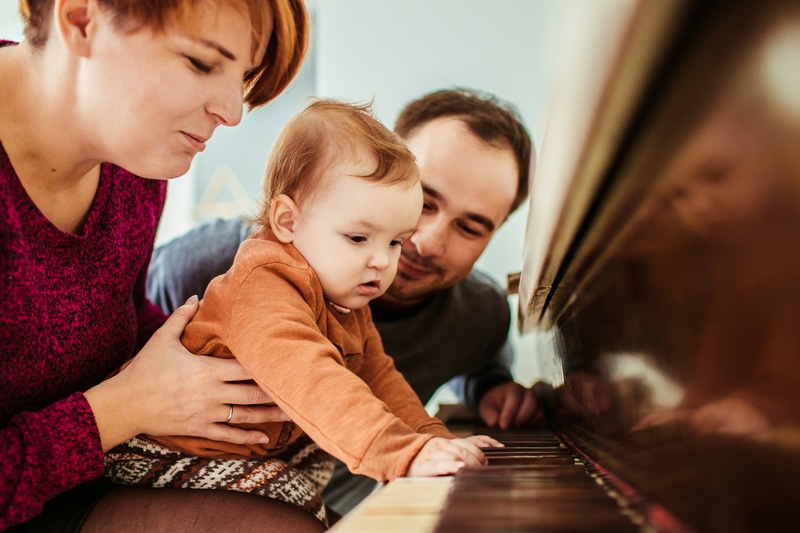 There are so many different types of pianos, all designed for different spaces and types of playing. There are even different colors and finishes available to match your individual style and décor.
Are you considering adding a piano to your home but aren't sure if it's worth the investment or the space? You're not alone — a piano is a big purchase, whether you buy it new or used, and introducing it into your home is sure to bring some changes.
Top Reasons to Own a Piano from Professional Piano Movers
With our many years of experience as expert piano movers, we've learned a lot about how pianos can enrich any home in various ways. Here are five ways in which a piano can add value to your household. We hope it will inspire you to take the leap and invest in a great piano your family can enjoy for decades.
1. Playing Piano Is a Fun Hobby
Whether you're an advanced player or a total novice, there is so much enjoyment to be had by sitting down at the piano and making music. The skill of piano playing is extremely scalable to your needs and preferences, so you don't have to spend hours practicing every day to see progress.
Additionally, being an advanced player is not required to have a good time! Simply improvising and finding some note combinations that sound good to you can be rewarding and fun.
2. Music Reduces Stress and Anxiety
It's no surprise that listening to music can have powerful soothing effects on anxiety and stress, and playing music can be just as effective, if not more so.
Taking a few minutes each day to sit down at the piano and practice a piece, improvise, or compose a song of your own can completely turn your day around if you're feeling stressed or overwhelmed. This is true for people of all ages, from young children to working professionals to older adults and everyone in between.
3. The Piano Is a Gathering Place
In the generations before TV or even radio, the family piano was often the primary source of entertainment. That's why pianos are often seen as a place to gather during family events. Communing around the piano is a great way to create bonding experiences through shared creativity and to build meaningful memories for everyone involved.
Additionally, if reducing your family's TV and computer time is a priority for you, encouraging your kids to get involved with family music time is a great way to keep them entertained and stimulated without screens.
4. Pianos Have Significant Aesthetic Value
We could go on and on about the musical value of pianos, but it's also important to note how much aesthetic value they have. A well-maintained piano can be an eye-catching centerpiece in any room and a great conversation starter for guests. This décor piece never goes out of style!
5. You Can Teach Your Kids the Power of Practice
Teaching children the value of hard work and dedication is a priority for most parents and learning to play the piano is a great way to do that. Not only will your kids be able to see the fruits of their labor with regular practice, but they'll also learn a very useful skill they can keep with them all their lives.
Keep Your Piano Safe and Intact Through Many Generations (and Moves)
At Modern Piano, we believe you deserve to work with a piano moving company that values your instrument just as much as you do. The next time you are moving pianos, contact Modern Piano, and prioritize your piano's safety so it can stay in your family for generations.
---
Bookmark & Share
---
User Comments
Be the first to comment on this post below!