Home
/
Blog
/
Blog
/
How to Master the Piano at Any Age
Thu, Nov 07, 2019 at 4:45PM
---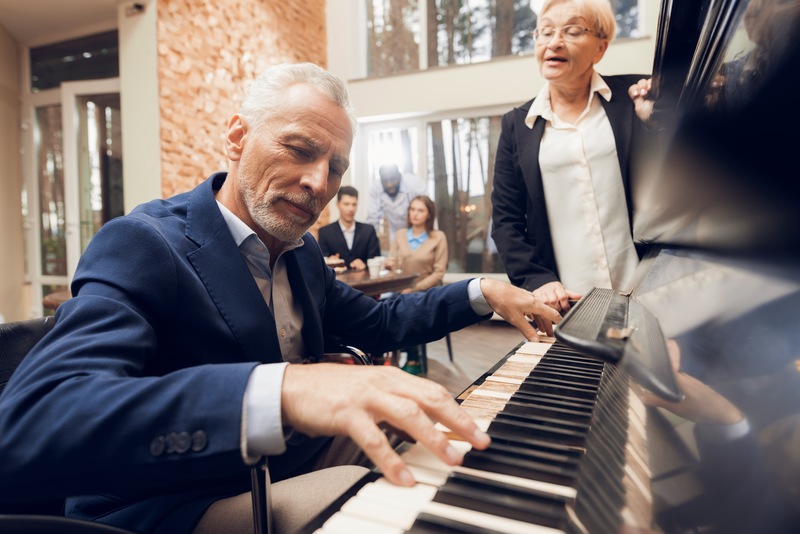 Learning how to play the piano has been a staple in the development of children and youth for decades. Some students go on to enjoy a lifetime of piano playing, either professionally or as a cherished hobby. But that doesn't mean you can't learn how to play the piano at any age. In fact, many people today are mastering piano playing well into their 20s, 30, 40s, and beyond.
Health experts say that along with the sheer joy that goes along with playing music, learning the piano has other benefits, as well. That includes improved concentration, memory retention, collaboration and the ability to accept constructive criticism, and even physical health benefits. Read on to discover ways that you and/or your loved ones can start playing and loving the piano today.
Know Your Goals
As mentioned, for some people approaching piano play, the goal is to eventually become a professional player. Many would like impress friends and relatives. Others enjoy a fun challenge, and an opportunity to try something new. You might also simply be looking for a creative way to relax and unwind at the end of a long day at work, school, or another activity.
Whatever your specific situation and goals, it's nice to know that transporting a high-quality piano straight to your location is a simple, straight-forward, and affordable process. It starts by securing a piano delivery service with a proven track record of success. When you team with dynamic Florida piano movers, you get the peace of mind that your instrument is always treated with the utmost care and respect.
Make Practice a Priority
You might have heard the cliché: "practice makes perfect." Instructors across various disciplines swear to the truth of that statement, and music teachers say it's no different with the piano. In order to become a proficient piano player, however, you must make the time to learn notes, chords, scales, and songs. It's also a good idea to be generally comfortable around the instrument.
Achieving those goals is easy when you have a dedicated piano that you know you can access at times convenient to you. At Modern Piano Moving, we make moving a baby grand piano look easy. That's because our technicians are highly-skilled experts at moving pianos. In fact, our trucks are specifically-designed for this purpose. In addition, our warehouses are security-monitored and climate-controlled 24/7.
Secure a Reliable Piano
Another benefit of having a regular piano to play is that you'll get used to this particular instrument. Over time, playing at this piano will become second nature.
When you're just starting out, remember to keep a few tricks in mind. For example, you'll want to start slow to really master your lessons. You might also wish to return to the basics. Some players even purchase practice aids such as a metronome.
It's also a good idea to keep playing fun. Whether you're trying to learn, or are offering the joy of music exploration to kids, grandkids, or loved ones, it's important to feel content and comfortable around the instrument.
Begin the process by partnering with trusted and reputable piano movers in Colorado Springs who can help you transport a high-quality piano straight to your current location.
Reap the Benefits
As mentioned, there are many perks that go along with regular piano playing and even listening. Along with reducing stress, some studies have found that playing music might reduce complications associated with heart disease, multiple sclerosis (MS), diabetes, and other ailments and diseases. Experts say playing the piano could also improve your memory, heighten joint health, and even make you a happier person.
The first step it to partner with a dependable Philadelphia piano moving company with a proven track record of results. Since 1935, we've delighted countless customers throughout the United States and even internationally. That's partly how we've built a solid reputation as the best piano movers in Nashville. Contact us today to begin reaping the very real benefits of playing and listening to piano music.
---
Bookmark & Share
---
User Comments
Be the first to comment on this post below!