Home
/
Blog
/
Blog
/
How to Keep Your Piano in Top Shape Year Round
Wed, Aug 07, 2019 at 8:40AM
---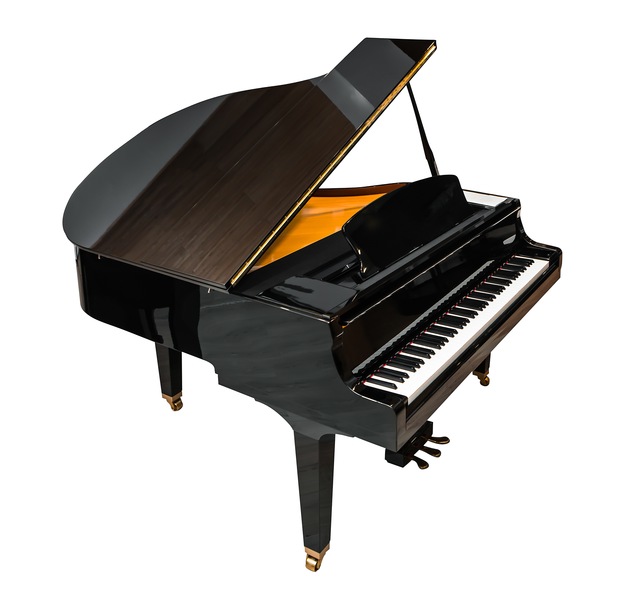 In an era of disposable materials, it's nice to know that there are some household items that can and do withstand the test of time. One of those is a high-quality piano. This instrument can easily provide decades of faithful service to you, your friends, and family members. All it takes a little attention to detail and reliable care, and you can easily make your piano last for decades.
Some people resist getting started because they're unsure of exactly how to move a piano. Others have concerns about piano movers' prices. Thankfully, there is a safe, straight-forward, and affordable way to benefit from all that piano playing and music listening has to offer. Read on to discover how you can keep your piano in top shape throughout the year.
Establish Ground Rules
Rules exist for a reason. When everyone follows the guidelines, the long-term care and prosperity of your piano is well within reach. For instance, you might choose to ban drinks at the piano. A spilled beverage can easily seep into the piano, causing potentially-irreversible damage to the delicate inner workings of the instrument.
Similarly, you could make a rule that only fingers go on keys. Keeping foreign objects away helps ensure longevity of your piano.
Pay Attention to Location and Environment
As mentioned, your piano is a very delicate object. Even the slightest fluctuation in humidity or temperature could cause structural damage, or at the least affect the sound of the instrument. That's why it's often a good idea to leave the key lid open at least part of the time. This helps prevent mold growth.
It's also wise to keep location and environment in mind. If you'll be unable to access the instrument for a length of time, consider having the piano stored. Skilled and qualified California piano movers can safely transport your piano to a climate-controlled and security-monitored location, where it will be protected until you're ready to play again.
Make Maintenance a Priority
Just like your home benefits from the occasional slick-up, your piano requires regular attention. Make cleaning easy by adding it to your checklist. Be sure to dust all surfaces, clean up any possible spills, polish keys, and similar. You can also find safe cleaning solutions made especially for pianos in a big box store or your local music shop. The best way to keep your piano clean and in top condition is as Steinway recommends, simply wipe with a soft, dry cloth or slightly moistened leather cloth.
In addition, it's important to schedule regular tunings and check-ups. This will ensure your piano is always in top shape, every time you or a loved one sits down to play. If you have an instrument that's currently in a different location, it's easy to partner with Houston piano movers who can transport your piano anywhere across the country.
Schedule Regular Play and Practice
In fact, music experts say the key to long-term success and satisfaction with the piano is to schedule regular play and practice. That can be difficult if you don't have reliable access to an instrument. Luckily, trusted and reputable piano movers in Indianapolis can bring a high-quality piano right to your current locale.
For nearly 85 years, Modern Piano Moving has been doing just that. We're proud of our proven track record of success, and even more honored to have a role in the joy of playing and listening to piano music. Contact us today to discover how straight-forward it is to have a piano shipped to and/or from anywhere in the nation.
---
Bookmark & Share
---
User Comments
Be the first to comment on this post below!