Home
/
Blog
/
Blog
/
How To Decorate Your Piano Room
Tue, Apr 05, 2022 at 9:00AM
---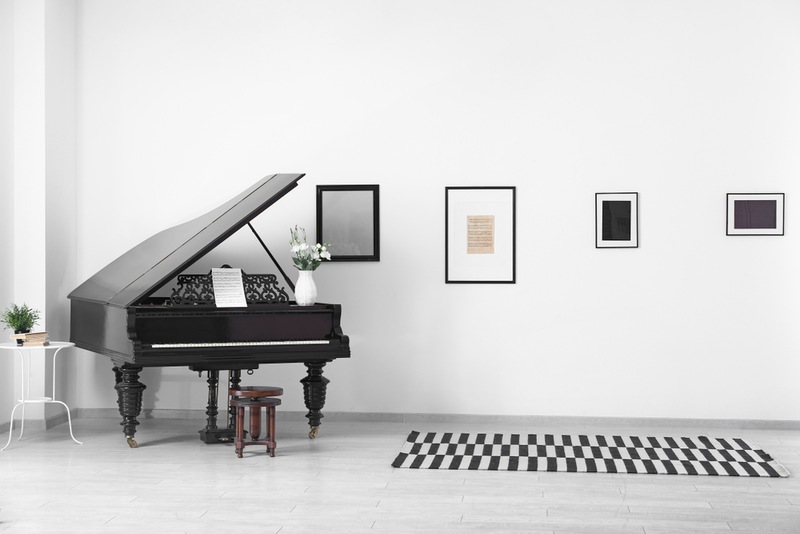 The decision-making process can get confusing sometimes for piano owners looking to decorate around their precious instrument. Finding a place in your home for a piano can get challenging when you have so many things to consider, such as which room has too much direct sunlight coming in, which room gets too cold in the winter, what space is too cluttered for a piano and so on.
Here are a few tips and ideas that can give you inspiration for decorating your piano room as well as advice on keeping it safe.
Exposure to Harsh Weather
Before you decide what angle to place your piano in or what to decorate around it, you need to make sure you pick the right room. Too much exposure to direct sunlight through the windows can cause damage to the exterior finish of your piano while being placed in a room that gets too cold during the winter months can have an adverse impact on the way it sounds and plays. To protect your piano, place it in a room where the temperature remains constant along with a consistent humidity level that doesn't fluctuate too much.
Make it Your Showpiece
Once you have picked the perfect space for your piano, you want to make sure it becomes the showpiece of that area in your home. Your piano is no ordinary instrument and placing it in a corner or tucked between bulky furniture would be a disservice. To make your piano stand out, think of more minimal décor directly around it. A simple plant, a tall sleek lamp, or a textured rug is sometimes enough to give it the perfect spotlight.
Pick Your Colors Carefully
Placing a light-colored piano in a room full of light furniture and décor will make it blend in instead of being the center of attention. Darker pianos would fit better in rooms where the furniture and tapestry are based around lighter colors while a lighter colored piano would create a better contrast in a room decorated with bold colors.
Base for Seasonal Decoration
Centering the seasonal decorations of your home, be in the holidays or the beginning of spring, around your piano is a wonderful way to celebrate your instrument and the time of the year. Choose colors that complement your piano and pick your items and embellishments that set a classy yet festive tone.
A Little Can Go a Long Way
If you play your piano often or use it to relax and unwind, the décor around your piano should be minimal so you don't get too distracted by what's around you. Pick colors in that space that give off a calming vibe and bring in a bit of nature around so you can feel refreshed and rejuvenated each time you're playing.
There are so many creative ways to decorate around your piano and as long as you give it the care and attention it requires, your instrument will continue to bring you pride and joy in your home. If you are reconsidering its placement or are in the process of moving homes, call your trusted Denver piano movers at Modern Piano and we'd be happy to help!
---
Bookmark & Share
---
User Comments
Be the first to comment on this post below!