Home
/
Blog
/
Blog
/
How to Keep Your Piano Clean Before, During, and After a Move
Tue, May 03, 2022 at 9:00AM
---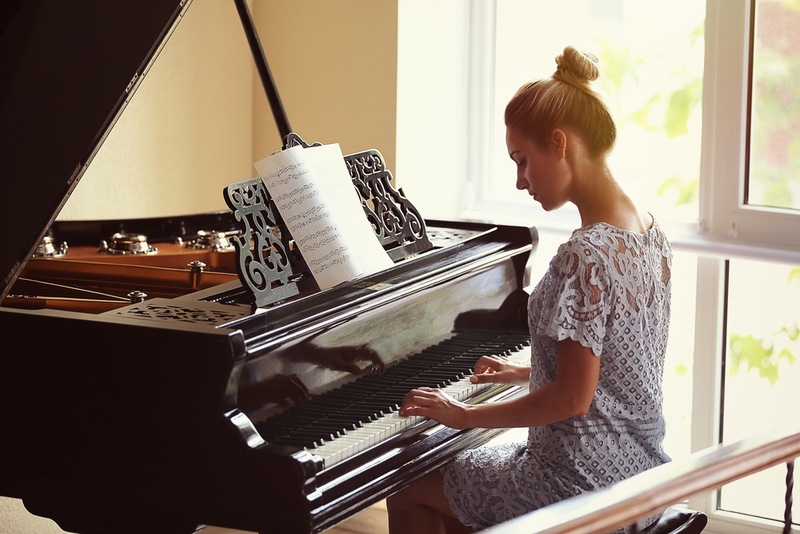 Moving your cherished piano can be an incredibly daunting task. A big consideration in transporting a piano is how to keep it clean before, during, and after the move.
Keeping your piano clean is an important part of maintaining it in good condition. When it is regularly cleaned, your piano will play at its best. When it hasn't been cleaned, dust can enter the soundboard and damage the piano's internal components.
Unfortunately, moving causes a lot of dust. During this transition, your piano is at its most vulnerable. Read and remember the following tips to prevent your piano from getting too dirty during your move.
Before Your Piano Moving Company Arrives
It's always a good idea for homeowners to clean their pianos before a big move to start with a fresh slate. Make sure to get the cleaning finished before the piano moving company arrives.
First, take a soft cloth and polish the exterior of your piano. Don't use a wet cloth, as this will leave behind streaks and moisture. Additionally, use only a soft cloth instead of microfibers, as even the slightest texture can scratch the finish.
You may even want to clean the soundboard, although this should be done with extreme caution. Gather dirt into a corner of the soundboard by blowing or fanning it into a safe area. Then remove the dirt with a soft cloth or feather duster.
During Your Move
If you have decided to move the piano yourself, make sure to thoroughly wash your hands before touching it. If you don't, built-up grease and oil from your fingertips can damage the piano's finish.
When moving the piano, it's good to use fabric and padding to ensure that no scratches or bumps damage its finish or structure. However, it's essential to ensure the padding is fresh and clean. This keeps your piano safe from dirt and debris during the move.
If you are reusing moving materials, take care to wash the padding and fabric before wrapping your piano with it.
It's also very important to protect the piano's keys during the move. Closing the tray over your keyboard will ensure that no dirt will get in between the keys. If your tray does not lock, try to find a lock or a way to secure the tray during transit.
After Your Piano Is at Your New Home
After you position your piano in your new home, perform a thorough cleaning on both the interior and exterior. Using a feather duster is the best way to eliminate all of the dust that settled on your piano after the big move.
When you use a feather duster, make sure to dust very lightly so as not to scratch or damage any part of your piano. The keys are especially fragile and susceptible to damage, so take extra care when you dust the keys.
As you settle into your new home, make sure to regularly dust your piano, as dust in the air will settle on the instrument and can damage the internal components and mechanisms. In fact, most experts recommend dusting your piano once a week. It's important never to use cleaning chemicals on your piano because they are too harsh.
If you have any questions about how to take care of your piano in your new home, always ask Spokane piano movers for help. They'll be able to advise on the best location, what the humidity and temperature levels should be, and how to best keep your piano clean.
---
Bookmark & Share
---
User Comments
Be the first to comment on this post below!