Home
/
Blog
/
Blog
/
Modern Piano Moving: The Benefits of a Hands-On Team
Fri, Mar 24, 2017 at 8:05AM
---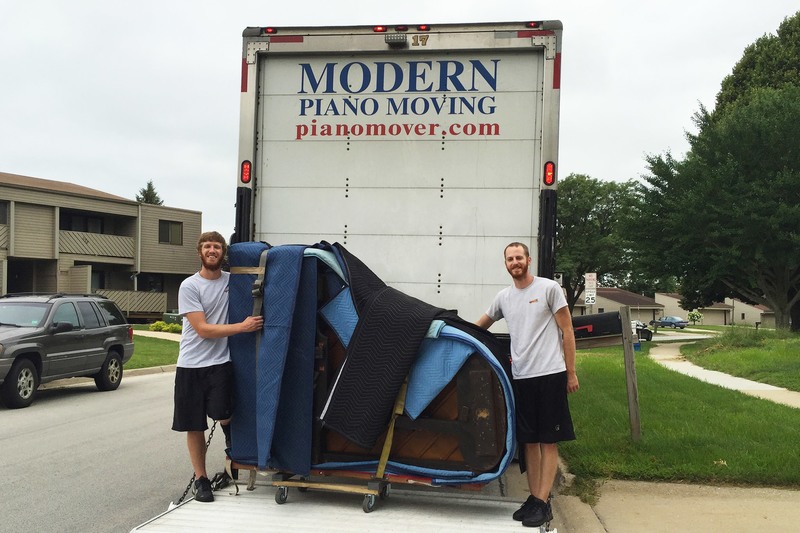 Just as it takes a village to raise a child, it takes a united team to move a piano!
Getting a piano from point A to point B is a big task that involves care and coordination at every step of the way. Fortunately, at Modern Piano, this a skill we've spent years perfecting!
In today's blog, see why it helps to have a hands-on team on your side at every part of the process.
Physical support
Having a cohesive team unit naturally helps with the physical movement of your piano. It's a group of people who have worked together before to achieve the successful delivery of an instrument they all know and care for. What better way to move a piano?
A cooperative effort
Thanks to Modern Piano's unique setup, we only rely on our employees to get the job done--never requiring the help of an outside source or third party you are not familiar with. This helps us coordinate moves from the office to the road to long-term storage facilities, using only familiar faces who we (and you!) trust. After all, when you're electing to move your piano with Modern Piano, that's exactly who you're working with--no surprises along the way.
No confusion necessary
Because of our team model, you also get to enjoy a much less stressful moving process. With ordinary movers, the exact location or information on your belongings may not be known at every step of the way because different parties handle different aspects of the move. To eliminate that source of confusion, we've completely taken it out of the equation. If you have a question about your piano (before, during, or after it's moved), you can be sure that your team at Modern Piano will be able to find an answer for you.
Are you ready to move or store your piano? Whatever your needs may be, you can count on the Modern Piano team to help you at every step along the way!
---
Bookmark & Share
---
User Comments
Be the first to comment on this post below!