Home
/
Blog
/
Blog
/
Finding a Piano Professional Near You
Wed, Jun 28, 2017 at 2:55PM
---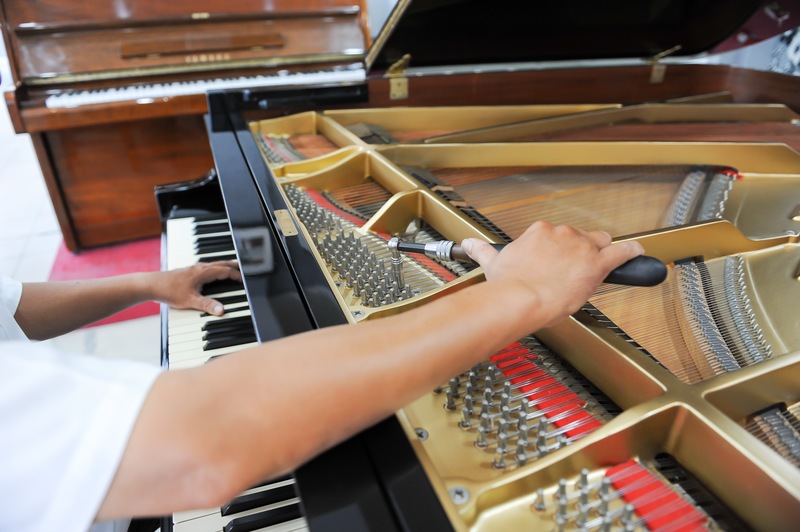 Pianos require serious handling and care, and we don't just mean when you're moving. There are major upkeep and skill that goes into playing and maintaining the life of your piano.

Although here at Modern Piano we may not offer every type of piano service, we are partnered with affiliates who do. So, while we fulfill all your piano moving needs, our friends can help you on the forefront of others!

Today's blog will shed light onto possible problems you may run into as a piano owner and how to solve them with the right technician.

Piano tuners

You don't always have to be an expert piano player to own a piano. Most people start out as beginners when they make a purchase and work their way up. Either way, if you are a new or savvy player you know when your piano doesn't sound quite right.

This could mean it's simply time to tune your piano. You want to outsource some help when it comes time to get your piano back to check- especially if you are new to the music world. The quality of sound your piano puts out not only keeps things in harmony but also preserves the life of your piano. You would never go too long without getting an oil change for your car, so never wait too long before you tune your piano again.

Instructors

As we said before, don't feel bad if you purchased a piano and have yet to learn the notes. Actually, in most cases, it makes it easier to own a piano the same time you are learning, that way you can practice regularly and have the option of taking lessons in the comfort of your own home!

Something to take seriously when considering an instructor is the location of practice. Some instructors do it from inside their home, come to you, or host lessons inside a studio. Pick whichever you feel most comfortable with, and be sure to use Modern Piano as a resource for trusted professionals.

Refinishers

When owning a piano, you in a sense own a piece of art, and when retained properly you're sitting on a pretty penny of value. Unlike some cars who depreciate as each day goes by, pianos preserve life form and longevity.

Eventually, the time may come when you want to sell your piano so, in order to see a return on your investment, you'll want to refinish it to make it look new again. As expected, time and skill go into bringing your piano back to life, especially if you've played it enough and let it sit for a few years. But not to worry- with the right technician, your piano will look good as new in no time.

There is so much to learn when you are a piano owner, so it's only natural to outsource help at times. Head over to our website for a full search tool on where to find a professional near you. And remember, all companies in our search results are members of Modern Piano Moving's Affiliate Network and can provide the professional service you are looking for. We hope this helped!
---
Bookmark & Share
---
User Comments
Be the first to comment on this post below!