Home
/
Blog
/
Blog
/
4 Fun and Easy Piano Songs You Can Learn Today
Fri, Jun 07, 2019 at 1:10PM
---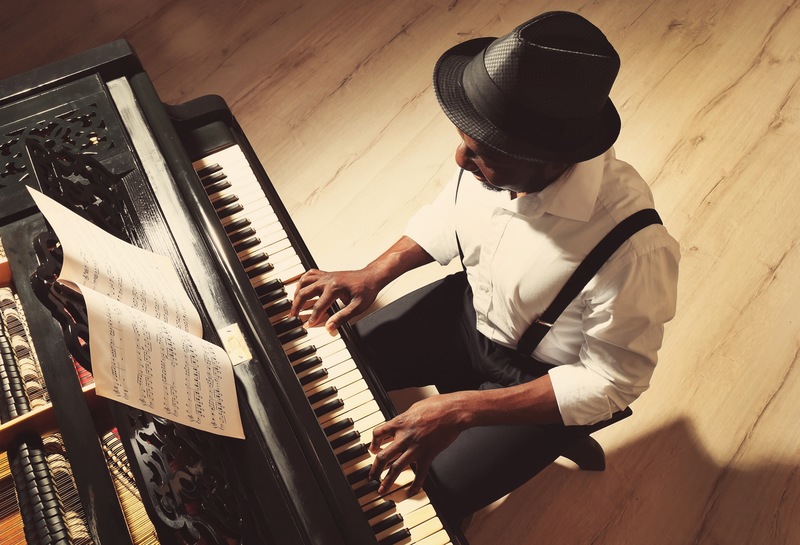 There's nothing quite like music you play yourself. It's a chance to impress friends and relatives, learn something new, and simply expand your horizons. The trouble, is many instruments seem to take a very long time to master. Even learning the basics could be a difficult and drawn-out process.
Thankfully, when it comes to piano, there are songs that you can learn in just a short time. That means you could be playing and getting comfortable around the instrument the very first time you sit down at the piano.
Whether you're a new student or complete novice, there are fun and easy ways to quickly improve your ability to play the piano. Here's how to get started:
1) Beginner Staples
While some people joke about the songs students are taught when first learning the piano, the reality is that these tunes provide a basis to master other songs down the line. So, timeless classics such as "Mary Had a Little Lamb," "Twinkle, Twinkle Little Star," "Chopsticks," and similar can actually provide you with a solid foundation on which to build your piano prowess.
For instance, some music teachers are making early lessons fun by incorporating easy-to-learn ditties with a modern flair, such as the theme song to the Simpsons and other popular tunes.
Of course, the first step to getting better at piano is to get in front of an instrument. Luckily, your piano moving company can quickly and efficiently transport a high-quality instrument to your location from anywhere in the country.
2) Currently-Charting Songs
When most people hear a song they know and love, it instantly puts them in a good mood. Imagine being the source of that happiness when you learn how to play some of the most popular current music on the piano.
For example, did you know that the piano notes and chords of many songs are available online, for free? Often, casual players or even the artists themselves will make this content available while the songs are still charting. That makes it easy to wow your friends and loved ones by playing along with the hottest new bands and solo performers.
As you get better at playing, remember that the price to move a piano is more affordable than you might think. When you contact a trusted and dependable piano moving company, you can be sitting down at your very own piano at your current location in no time.
3) Popular Tunes
Along with currently-charting songs, there are always timeless tunes that it seems like everyone knows within a few seconds of playing. You can be the source of this music enjoyment by learning some of the most recognized songs around.
For example, many music teachers start students learning "Let It Be" by the Beatles. They say this helps gain comfort around the instrument. You might also choose such other songs as Lean on Me (Bill Whithers), Where the Streets Have No Name (U2), or All of Me (John Legend). You could even select time-honored classics such as Beethoven's "Moonlight Sonata" and similar.
Some players only have access to the instrument in a band room, concert hall, or similar public place. That's a great option during open and free hours, but can also be restrictive to long-term learning. Thankfully, cross-country piano movers can quickly and safely transport a high-quality piano right to your door in no time, so you can focus on the joy of playing.
4) Your Own Creations
Along with the mentioned songs, it's often just as fun and enjoyable to simply learn your own music as you get comfortable with the piano. Still, doing so isn't always easy if you don't have a reliable way to sit down in front of the piano on a regular basis.
That's when teaming with Steinway piano movers makes sense. Since 1935, people across the nation have turned to Modern Piano Moving as the go-to resource for cross-country piano shipping. International shipments can also be arranged.
Plus, peace of mind comes standard. That's because our trucks are specifically-designed to move pianos, and our warehouses are climate-controlled and security-monitored around the clock. Your piano will arrive safely and in the same shape as when it left is original location. Contact us today with all your questions, and to get started on your upcoming piano move.
---
Bookmark & Share
---
User Comments
Be the first to comment on this post below!