Home
/
Blog
/
Blog
/
Double Duty: How To Style Your Piano For Décor & Functionality From Orlando Piano Movers
Wed, Jul 28, 2021 at 4:20PM
---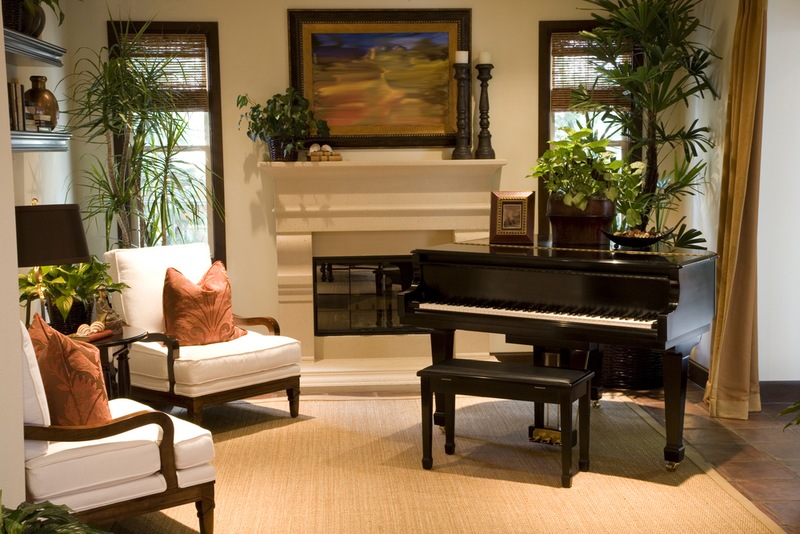 When you've taken a look around your home, you may have thought about placing your beloved piano in a quiet nook, allowing the instrument to make a statement as a focal point of a room, or embellishing the surrounding area with other instruments for a jam session waiting to happen. Kansas City piano moving and Las Vegas piano movers alike want you to know that with some creative thinking, it's easy to get your piano looking as good as it sounds in your living space. Read on for some tips on how to do that.
1. Pick a theme before calling nationwide piano movers
Design tastes differ - everyone sees their space a little differently! Perhaps you're going for classic and clean lines in your space - or maybe you're thinking way outside the box. Perhaps you even want your living space to resemble a scene from the Amazon rainforest, with deep greens and dark browns that match perfectly with your piano's hardwood. Whether keeping it simple or dreaming big, your piano can fit the bill. There's always a way to match your piano's materials to a fitting color scheme, pairing it with your curtains, carpets, and more without much effort. Save time and effort by picking and committing to a design theme early.
2. After you're done with long distance piano moving, adjust the spot of your piano
Placement is key. Your piano can serve as a focal point if it's sitting in the center of a room, placing distance between it and other furniture. This way, it'll stand out more, allowing people in standing areas to watch a live performance in the middle of the room. For more quiet melodies and casual pianists, a piano in a nook by the staircase can send comforting tunes upstairs, as opposed to something out in the open, which could bellow throughout the home's entrance. Take the time to determine where your piano might sound the best first before moving it, then experiment with the sound through a few tests.
3. Plan your piano's location for mood: Portland piano movers aren't like Las Vegas piano movers
Different states mean different preferred tastes in piano music. Be sure that your piano nook is decorated to set the mood for the tunes you're hoping to play - and these unique surroundings might just inspire the style of your next performance! This might mean a stylish, classy balcony location, a charming open hallway, or something else entirely. Go with what feels right!
4. Learn more about long distance piano moving
You've now learned how to style your piano for your home's décor in three quick steps. In the future, you'll be playing fun songs your family will never forget, and they'll even have a nice piano to look at in the process. The first step? Moving your piano to where it needs to be! Contact nationwide piano movers at the Piano Moving Company to get a quote on long distance piano moving today.
---
Bookmark & Share
---
User Comments
Be the first to comment on this post below!