Home
/
Blog
/
Blog
/
5 Fall Tips from Your Denver Piano Movers
Sun, Sep 27, 2020 at 11:30PM
---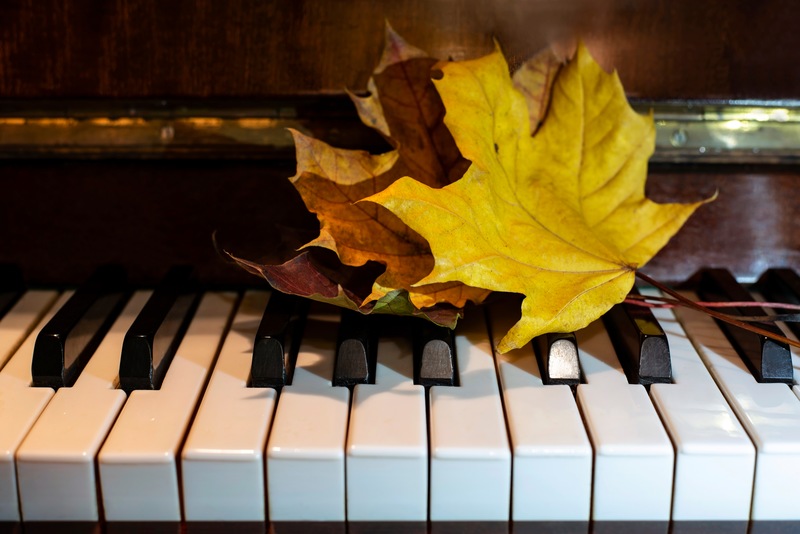 Fall is finally here! As we prepare for cool, crisp weather and family fun, brush up on some simple piano care tips and fun activities below.
Usher in the season with a classic concerto
Before we delve into any piano care basics, celebrate the switch of season with festive flair! Now is time to officially usher in the fall with Vivaldi's Fall, one of four beautiful concerti originally written for violin—of course, it sounds just as beautiful on your piano, evoking all the feelings of a warm, cozy fall and ever-changing natural scenery.
Maintain regular temperature and humidity levels for your piano
As your go-to New York, Los Angeles and Denver piano movers—we proudly move instruments across the entire lower 48—we here at Modern Piano understand that each location has its own unique climate, with ever-changing temperatures and humidity that can have an impact on the function of your piano. Familiarize yourself with local temperature and humidity patterns, especially as they change from season to season, so that you are prepared with a thermostat, humidifier or any other tools you may need to keep your piano functioning its best for seasons and years to come.
Browse beautiful fall photos from our piano moving adventures (and snap your own!)
Over the years, we have seen some seriously beautiful fall landscapes while moving pianos just like yours! Browse our online gallery today to discover fall vistas in neighborhoods across America, and be sure to share your own piano landscape shots with us on social media.
Incorporate your piano into safe, smart fall décor
Using your piano as part of your fall décor scheme is pure fun, every year. Just be sure to keep your designs safe for your precious instrument. For example, avoid placing your new fall candles atop your piano to preserve its finish and avoid heat damage or potential wax spills—but feel free to place an autumnal wreath above your instrument, or add faux fall leaves to the top of your piano for a fun flourish!
Make plans for your upcoming move or storage needs
Is a move on the horizon this fall or winter? Now is a great time to plan ahead and secure your piano's storage or moving needs with Modern Piano! We operate all year long and can help get your piano wherever it needs to go.
We hope that these ideas help you enjoy the fall season to the fullest! Whether you have a move coming up, or are staying put to enjoy the season at home, we're here to help make it a meaningful autumn ahead.
---
Bookmark & Share
---
User Comments
Be the first to comment on this post below!