Home
/
Blog
/
Blog
/
5 Fun Décor Ideas Inspired by Your Unique Piano
Thu, May 28, 2020 at 10:29AM
---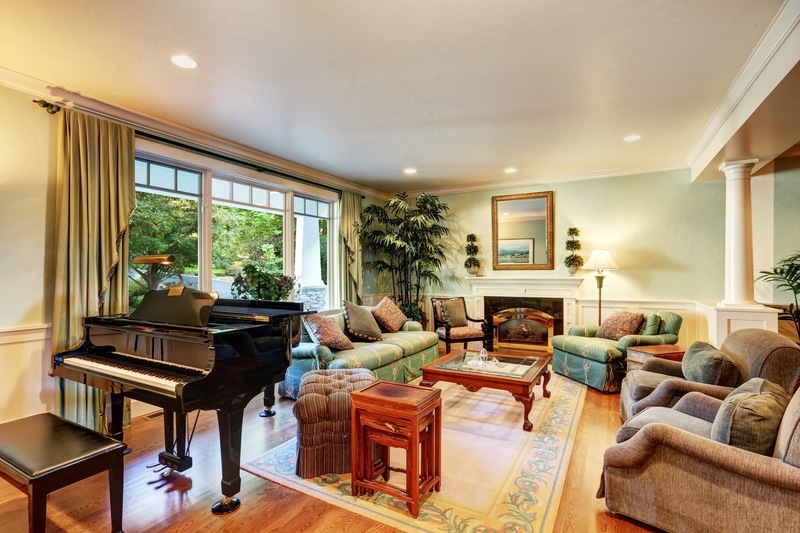 Your piano is one-of-a-kind—a unique way to not only explore your love of music, but to reflect your personal style and taste, too! If you're in the process of moving or redecorating your home, here are five fun décor ideas to try based on your piano style.
Classic flourishes
Whether you have a vintage instrument or classic, timeless grand, your style may lean toward the traditional. In this case, you can't go wrong by classic décor elements like a side table with a vase, a tufted bench for style and comfort or framed paintings surrounding your instrument.
Modern musical edge
On the other hand, you may prefer complementing your piano's classic look with more modern elements like abstract art or a statement bench! If you have a unique piano, such as one with a bold color or unusual look, you can continue the quirky look with a pop of color accent wall or statement sheet music organizer. A stylish mirror can make your playing space feel even larger while drawing attention to your piano's one-of-a-kind look.
Textured escape
Your vintage piano may have a unique texture, such as a weathered wood finish or old-fashioned keys. Play up these unique elements by layering your playing space with other textures, like a knit blanket to lay over your bench when not in use, a comfortable, shaggy rug at your feet and other inviting flourishes.
Center of attention
Some pianos fit perfectly in a corner or against the wall, while others are too large (or eye-catching) to be placed anywhere but front and center. If this describes your instrument, show it off with style by making it the star of your space. A fan or recessed lighting above can provide the perfect dose of light to illuminate your keys, and you can position your sofa and other seating options around your piano to give family members a chance to kick back and relax as you take turns playing.
Lush oasis
Natural greenery is inspiring, calming and pleasing to the eye—the perfect splash of color to add to your piano playing space or music room. Beautiful broad-leafed plants do not just look great next to your piano, of course, but they can also help add fresh air to your space and promote proper humidity levels if your climate tends to be on the dry side. The end result is a happy, healthy piano and a beautiful room or corner where you can feel invigorated as you play! (The best part? This décor idea pairs perfectly with virtually any style of piano.)
Is your look classic or bold and eclectic? Vintage or totally modern? Whatever your unique piano style may be, Modern Piano is excited to help move or store your beloved instrument. And remember: Whether you're looking for piano movers in Indianapolis, New York City, Miami or wherever else you may be located, we are able to serve your piano moving needs all across the country. Just contact us today to get started.
---
Bookmark & Share
---
User Comments
Be the first to comment on this post below!