Home
/
Blog
/
Blog
/
4 Warning Signs that Your Piano Will Need Repairs Soon
Tue, Dec 21, 2021 at 9:00AM
---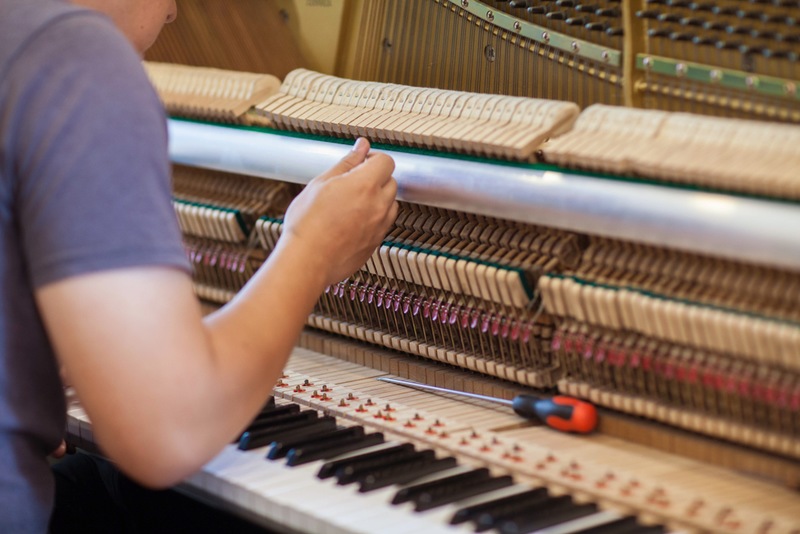 No matter how much you try and take care of your piano, there comes a time when repairs become inevitable. Sometimes it's because of damage caused by extreme weather conditions, and other times it's because of postponing annual tuning and maintenance routines. Whatever the reasons are, if you feel your piano is showing signs that something isn't right, don't delay getting it fixed. If you ignore the signs that your piano isn't sounding like it used to, chances are it will deteriorate further. Here are four warning signs that clearly show that your piano needs repairs soon.
Audibly out of tune
A frequent piano player or someone who is familiar with its various sounds and notes can always tell when the instrument is out of tune. It is important to get your piano tuned at least once or twice a year. Placing it in a spot where temperature and humidity levels are balanced and consistent also helps keep it in tune for longer. If you feel it is continuing to drift off tune despite regular tuning, then chances are repairs are required.
Pedals without any tension
Each piano has three pedals that are connected to the keyboard in a way that ensures your instrument plays and sounds well. Each of these pedals have their own role to play and if you notice a lack of tension in these when playing, you need to have them repaired. It's not hard to notice a loss of tension as you will begin to realize there is no pressure under your feet when you push on them. Without any tension in the pedals, your piano will neither sound great, nor will you enjoy playing it.
Wobbly legs and wheels
If the wheels and legs on your piano do not feel stable and are wobbling, they need to get fixed without any delays. A piano is very unsafe and vulnerable if these parts are not sturdy. With professional help, your piano's wheels can be replaced. Do not attempt to play your piano if it doesn't feel sturdy as you can risk damaging it further.
Hammers sound tinny
If you begin to notice your piano sounding a bit tinny, it means that the hammers require immediate repair. When padding on the hammers gets worn out due to frequent playing of the piano, strings begin to sound tinny.
Look out for other signs as well that point out that your piano isn't sounding and feeling the way it should. At Modern Piano, your trusted Dallas piano movers can help you with transporting your piano in a safe and secure way to ensure that no damage occurs to your beloved instrument, and it continues to play as you desire.
---
Bookmark & Share
---
User Comments
Be the first to comment on this post below!