Home
/
Blog
/
Blog
/
4 More Reasons to Hire a Professional Piano Mover
Tue, Apr 02, 2019 at 11:45AM
---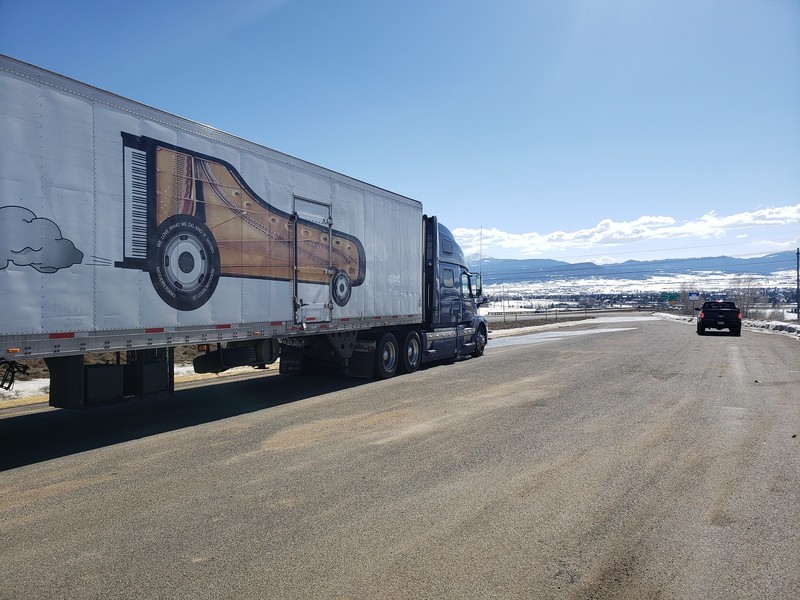 These days, there are many options to accomplish almost any task. Moving is no exception. When you're looking to relocate (or just have certain items shipped to another location), it's understandable that you want to find the most efficient and cost-effective methods available.
The trouble is, some movers will make every promise under the sun, knowing full well they can't follow through. In other cases, movers will assume they have the expertise to handle transporting large items (such as a piano), when really they lack the skill and resources necessary.
That's why it's essential that you partner with a piano moving company who knows how to treat this precious instrument with the care and respect it deserves. Read on to discover some of the many reasons hiring expertly-trained cross-country piano movers is the right move.
1) Professional Expertise
As mentioned, not all movers are created equal. The fact is your piano requires special care and consideration to ensure it arrives at the final destination in the same condition as when it left. Unfortunately, that's a guarantee not every moving company is willing to make.
By contrast, Modern Piano Moving has been known as a trusted and reputable resource since 1935. Our trucks are specially-designed to move pianos. In addition, our warehouses are climate controlled and security-monitored around the clock. That means nothing will happen to your piano during transit. You just won't find that kind of reliability and commitment to customer service with other moving outlets.
2) Avoid Damage and Injury
Many people today look for a do-it-yourself (DIY) alternative to any project. In addition, some people see the price to move a piano and try to find ways they can accomplish the same goal on their own.
While DIY can be fun and rewarding, there are times when it's wise to team with a professional who can get the job done right and thoroughly the first time. Moving your piano is one of those times. The fact is, Modern Piano Moving has affordable rates to meet every budget. In addition, our skilled and qualified movers take great care to ensure your piano won't be subject to damage or the need for costly repairs once its delivered.
Then there's the health aspect. Did you know that you could do irreversible harm to your back and other parts of your body if you attempt to move large items on your own? Who has the time or energy to put up with that aggravation? By contrast, when you hire Steinway piano movers adept at moving all makes and models, you can rest assured that your piano will be delivered on time and in one piece, without any strain to you.
3) Right Tools for the Job
When you reach out to a professional piano moving company, dependable team members will arrive on site with all the tools and materials necessary to ensure a seamless move. That includes wraps/padding, dollies, and more. In addition, our trucks are specially-designed to move pianos. That means no matter what road hazards lie ahead en route (potholes, oil slicks), your piano will remain safe and secure.
Plus, if you need to store your piano, our warehouses are climate controlled and monitored by security surveillance 24/7. No other moving company can provide that type of safeguard and attention to detail.
4) Peace of Mind
Your piano is likely one of the biggest and most expensive investments you'll ever make. Doesn't it make sense to do everything in your power to keep this majestic instrument protected? When it comes to reliable piano shipping, you want and deserve a company well versed with moving instruments of all sizes, shapes, and dimensions.
For nearly 85 years, we've built a solid reputation for outstanding New York piano moving. We ship to and from the lower 48 United States. International shipments can also be arranged. Browse our website to see photos and testimonials from some of our many highly-satisfied customers. Then, contact us today to get started on your upcoming piano move.
---
Bookmark & Share
---
User Comments
Be the first to comment on this post below!