Home
/
Blog
/
Blog
/
How Heavy Are the Different Kinds of Pianos?
Thu, Mar 24, 2022 at 9:00AM
---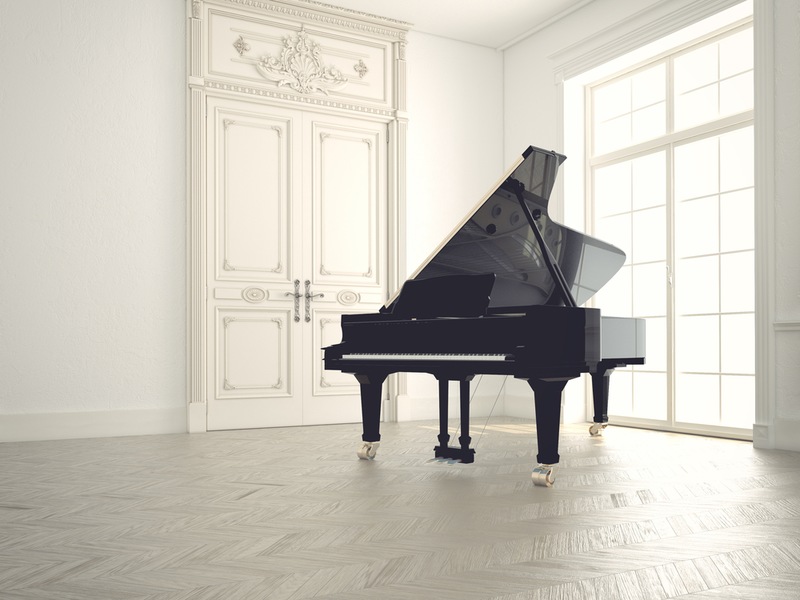 Despite its capability to present some of the most delicate and gentle sounds, a piano is anything but delicate when it comes to weight. And even though you might have a model that seems light, it's not easy to know how much it will weigh. Still, you can assume that no matter the type of piano, there's only one answer to that question: it's heavy.
A piano's weight can be anywhere from 200 lbs to 1200 lbs for the full concert grand pianos. Exactly how heavy is your piano, though? That will depend on various factors, including brand, style, and materials used to make the instrument. Let some professional Denver piano movers weigh in on the weights of some of the most common kinds of pianos.
Know the Model
If you know the model of the piano, you're in luck: you can look up your instrument's precise weight on the manufacturer's website. If you don't have or can't find that information, we'll walk you through some of the typical weights for all sorts of pianos.
Vertical Pianos
A vertical piano is usually a bit smaller and easier to move. It's an acoustic piano that's often found in churches and homes. The smallest version is a spinet piano, weighing 200 to 400 lbs.
Studio pianos are taller and are prevalent in music schools due to them having a better tone quality without being as large as something like a grand piano. Studio pianos run between 400 to 500 lbs.
Upright pianos are the tallest style of vertical piano and are generally much older instruments. Because they're larger and made with heavier materials, they can weigh anywhere from 500 to nearly 1,000 lbs. Professional Denver piano movers recommend a proper moving team to transport them safely.
Grand Pianos
Grand pianos vary in weight and overall size, they are often larger than their vertical piano counterparts. A mini grand piano is the lightest, weighing 400 to 500 lbs.
A baby grand is, despite the name, are larger than the mini and enjoyed for their affordability in comparison to full-size pianos. They fall into the 500 to 600-lb category.
Anything over six feet will end up being a professional grand piano, and those will need professional movers to get from A to B. Recital or Model A pianos are favorites of recital halls and run between 750 to 850 lbs.
Because of their unparalleled sound, recording studios and professional concert halls use ballroom and concert grand pianos. They clock in at anywhere from 900 lbs at the low end to a staggering 1200 lbs at the high end.
Not to be outdone, for those without the means or space, a digital grand piano can be a great option. They're not unlike mini grand pianos and often have a full 88-key keyboard and good-quality speakers. They're also much lighter than other pianos, weighing around 150 to 350 lbs.
Denver Piano Movers
No matter the size of the piano, your best bet is to always work with professionals. It's the most straightforward way to ensure that your instrument is cared for during your move, be it a small studio model or a towering concert grand!
---
Bookmark & Share
---
User Comments
Be the first to comment on this post below!