Home
/
Blog
/
Blog
/
From Upright to Concert Grand: Discover the Different Types of Pianos
Wed, Sep 28, 2022 at 1:17PM
---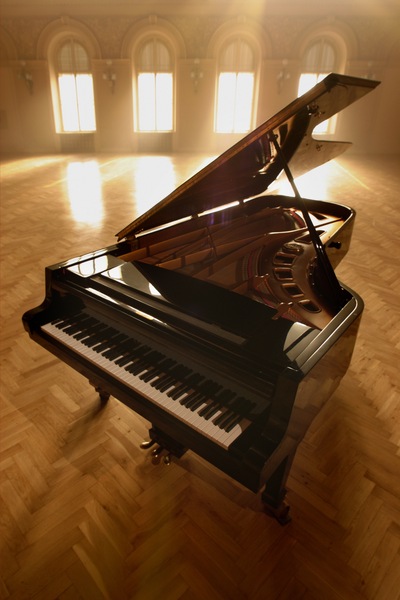 If you've developed a recent interest in playing the piano or want to encourage your children to learn how to play this beautiful instrument, you may first want to learn a little about the different types on pianos there are and see which best suits your style and approach to playing.
Generally, there are three main types of pianos: Grand, Upright/Vertical and Digital. Among these types, there are several variations that have emerged over the years and caught interest of pianists worldwide. Here is a glimpse into some of the pianos available today:
Grand Pianos
Most musicians would agree that owning a genuine grand piano is a special privilege as these are very costly, mainly because of their size and the placement of the strings as well as their tone. The strings in a Grand Piano are placed horizontally, which makes them produce a very powerful tone. Because of this reason as well as their glorious aesthetics, these are usually used in large group concerts or for live individual performances.
There are several different types of Grand Pianos such as the Petite Grand, Baby Grand, Medium Grand, Classic, Ballroom and Concert Grand. A Petite Grand would be the smallest kind but is still able to produce a powerful quality sound. Among the Grand Piano category, a Classic Grand would be the smallest although it is still quite large and can go up to 206cm in length. As the name explains, a Concert Grand is the largest and most superior among the pianos as its volume and sound quality can't be matched by another.
Upright/Vertical Pianos
Upright pianos are the type that are most commonly found in homes as they are medium sized and finding a suitable spot for them isn't too hard. The strings on these are positioned vertically and they are shorter when compared to those of Grand Piano's. They come in various designs, where some can be quite petite while others can appear quite tall. The Spinet, Consolette, Console and Studio are some of the popular pianos that come into this category. Upright Pianos are often the best suited choice for relatively new pianists.
The Console piano is a popular choice for someone beginning to learn how to play the instrument as its size is easy to handle and playing it is not as intimidating as some of the others. The Spinet is the smallest type of an Upright piano and can easily fit in a relatively smaller space. Because of its small size, a Spinet is also a great choice for families looking to start their children on piano lessons.
Digital Pianos
Although Digital and the traditional types of pianos mentioned above have similar sound, their working is quite different to each other. Digital pianos are classified as keyboards and can produce good quality digital music. They are also more affordable than a traditional piano and come with recording features where the recordings can be played back through speakers. They can replicate tones produced by traditional pianos and are quite inviting to new pianists. Some of the popular types of Digital pianos are the Fender Rhodes, the Clavinova and Synthesizer.
If you are ready to purchase a piano or are looking to have one transported to your home from a different location, talk to your trusted cross country piano movers at the Modern Piano Moving. As piano moving experts, we will ensure that your precious instrument is handled with utmost care and brought to your chosen location in perfect condition so that you and your family can cherish music together in the comfort of your home.
---
Bookmark & Share
---
User Comments
Be the first to comment on this post below!