Home
/
Blog
/
Blog
/
The Importance of Regular Piano Tuning
Mon, Sep 09, 2019 at 4:05PM
---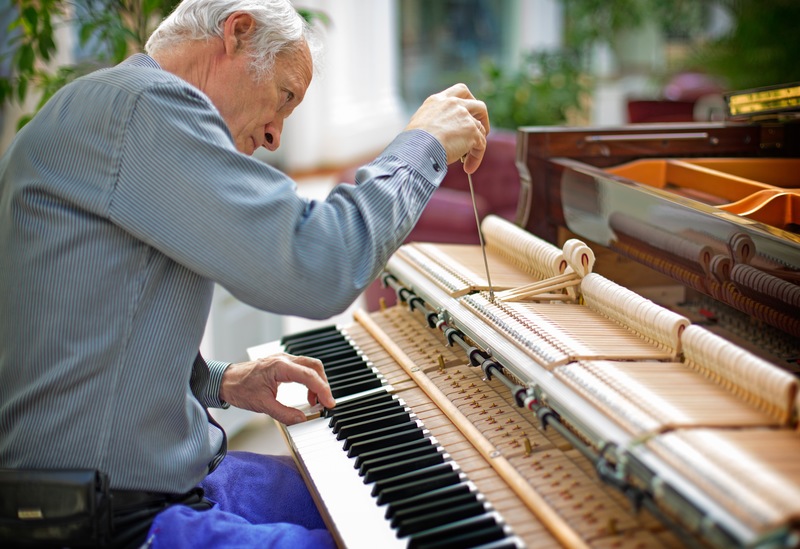 Across the country and the world, hundreds of people each week discover the sheer joy of playing and listening to piano music. There's just something about the experience of sitting at the instrument (or being in the room when music is being played) that can create a mood and feeling unlike any other.
Still, there are times when your piano will fall out tune. While this is a natural occurrence, pianos that produce sour sounds are usually off-putting. An out-of-tune piano can also discourage regular play.
The good news is that you don't have to put up with poor sound quality. Instead, you can and should schedule regular piano tuning. Here are some of the many benefits of doing so.
Proper Sound and Function
Your piano is constructed of metal parts, but also wood and other natural elements. These parts are subject to fluctuations in temperature and humidity. Especially if you live in a humid and/or warmer climate, your piano is under near-constant stress. Over time, this can cause the sound to turn sour. If left un-treated, it could cause irreparable damage to the instrument.
However, a skilled technician can help keep your piano in top shape throughout the year. If you currently have a piano in a distant location, it's nice to know that piano movers can quickly and efficiently transport the instrument right to your current locale.
Longevity of the Instrument
One of the largest purchases for most people, your piano can provide years of faithful service if properly cared for. On the other hand, pianos that fall into a state of neglect will soon experience damage and disrepair that could be irreversible. Why take that risk?
Along with testing the sound quality, most tuning sessions also consist of checking other items in your piano, such as the keypad felt, regulation, mechanical issues, and more.
Encourages Regular Play
As mentioned, there's nothing like sitting down at the piano and creating music. Or, perhaps simply enjoying pleasant piano music is one of your favorite pastimes. The process begins by partnering with piano movers who care.
As you investigate piano movers' prices, keep in mind the many benefits you and your loved ones will experience by placing a high-quality piano in your home. Children naturally gravitate to the challenge that piano play creates. Or perhaps you used to play years ago, and are now interested in re-kindling that youthful passion.
You might be ready to play right now, but have questions about exactly how to move a piano. That's when it makes sense to contact a piano moving company with a proven track record of success. For nearly 85 years, Modern Piano Moving has safely and efficiently transported pianos to and from locations across the country. International shipments can also be arranged.
Restores Your Joy for the Piano
It's also important to note that when you schedule regular tunings, you won't have to tune the piano as much. That's because your instrument will always be in a state of optimal sound quality and condition. Piano tuning can also alert you to other issues that might have been previous barriers to your enjoyment of piano play.
Over the course of our nearly nine-decade tenure, Modern Piano Moving has built a solid reputation as the premier piano movers in Indianapolis and throughout the country. Our trucks are specifically-designed to transport pianos. In addition, our warehouses are climate-controlled and security-monitored every second of every day. That means your piano will always be safe and protected while in our care.
Now's the time to finally get your old piano out of storage, or to re-visit your past joy of piano play. Contact us today to learn more about how simple, straight-forward, and affordable it is to have a high-quality piano shipped straight to your door.
---
Bookmark & Share
---
User Comments
Be the first to comment on this post below!