Home
/
Blog
/
Blog
/
Submitting a Claim with Modern Piano
Sun, Oct 01, 2017 at 11:40AM
---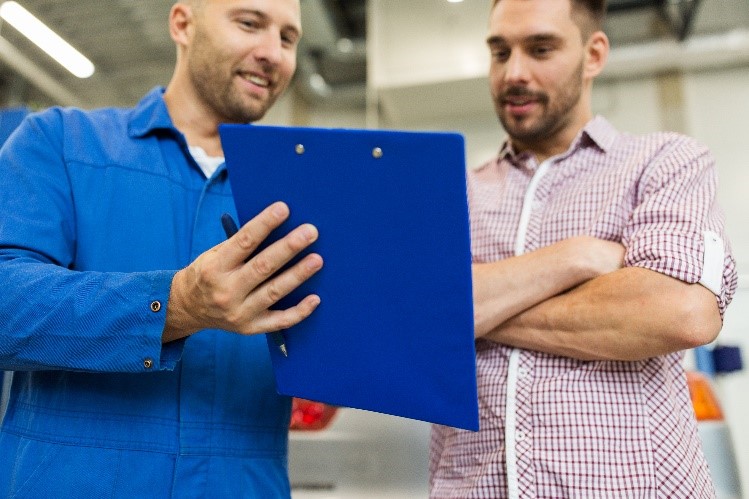 It's great to have an excellent track record when it comes to your business, but sometimes even inevitable mistakes can make work performance even stronger.
When it comes to delivering pianos, we rarely run into problems, however, when one does arise, we want to hear about it. Today's blog will tell you how to effectively submit a Modern Piano claim, and why they only help our business grow.
You can do it in person…
The benefit of meeting your mover in person goes beyond trust and security—it gives you the opportunity to handle any potential problem on the spot.
It's great knowing each piano mover is equipped with the skills and knowledge to move your piano safely but it's even better knowing they can help resolve issues along the way. They can provide you with your rights, responsibilities, and insurance policy. After you have all of that information you can easily file a claim with them.
...or from your phone
Not at home during the time of your move? No problem. If you discover something unsatisfactory down the road, you can easily make a claim using your phone. Simply visit our website and go to the "submit a claim" page.
It protects your piano move
While submitting a claim cannot protect your piano like an insurance policy, it can protect your rights and get you a possible reimbursement. Each claim is different and, therefore, each claim is handled differently.
Depending on the terms of your particular claim, our professionals at Modern Piano can help resolve any of your issues. Moving pianos safely are very important to us, but our customers' satisfaction is also just as important.
It betters our business
Accidents happen, and we know that, but what makes us different is, we take our accidents and turn them into a formula that will make our business run better and smoother. If you don't let us know of something that made you unhappy then we won't have the chance of making you happy in the future.
We know we aren't perfect, but we sure are close. Our crews are full-time piano movers, so they eat, sleep, and breathe the business. Modern Piano has been around since 1935 and while we have changed to meet the needs of our customers, we haven't forgotten our roots in quality, service, and value.
If you find yourself looking to move this fall and need a little help along the way, you can always trust Modern Piano to help get your piano move on the road and in your new home safely!
---
Bookmark & Share
---
User Comments
Be the first to comment on this post below!