Home
/
Blog
/
Blog
/
Making Music: A Modern Approach with Modern Piano
Mon, Jan 29, 2018 at 10:29AM
---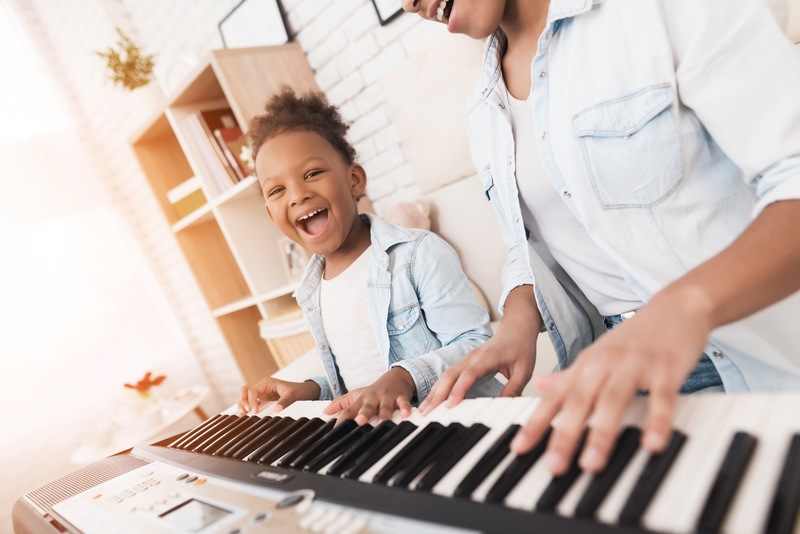 Few instruments convey the same sort of classic allure as the piano, a true time-honored tradition in the musical world.
But still—we think there's room to mix in some modern fun with the classic approach!
Read on as we share a few of our favorite ways to play and share a passion for piano with our friends and loved ones.
Play by ear
Long before you ever learned how to read sheet music, you still knew what good music sounded like! Get back to your roots by playing by ear, listening to your favorite pop or classic songs and replicating them on the piano. It's a process of trial and error, but once you get the specifics right, you'll have accomplished something truly rewarding—and will always have a ready-to-go piece to play at your next dinner party.
Write your own way
If you do prefer the sheet music route, one activity you might enjoy is writing your own music! Print out some sheet paper from online and get in the practice of writing your own work—the loud, the playful, the silly and, most of all, the inspiring. Writing your own music can re-ignite your passion for playing, adding a sense of authenticity to the activity—and besides, who's to say that a future famous composer is not waiting to come out?
Double up
Piano four-hands is a great way to make everyday practice a little more fun. Brother and sister, parent and child, friend and friend can enjoy the simple activity of playing at the same time—it's practically what classics like "Chopsticks" were made for! While you're seated together, you can teach your partner new tricks and techniques (or vice versa) to make them an even better player.
Take a field trip
Looking to mix it up? Take a field trip to a jazz or piano bar, or anywhere where you can hear and enjoy live music. It's a simple pleasure, one that's often lost on us as we listen to digital music at home and on the go. Kick back and relax with a friend as you indulge this effortlessly fun activity, a great way to see a pro at work and get ideas for new songs and styles you'd like to try.
Start a family band
You don't need to be the Partridge Family to play music together! On a rainy day, or just when you're looking for something fun to do, film yourselves playing something together—maybe one person plays the piano while the others sing, or you could even pull out your old guitar and start strumming. It doesn't need to sound perfect and polished—it just needs to be fun.
These days, piano lessons aren't the only way to learn and develop a true love for the craft. We hope that today's blog helps you find one-of-a-kind ways to enjoy the piano in your own home.
---
Bookmark & Share
---
User Comments
Be the first to comment on this post below!