Home
/
Blog
/
Blog
/
Humidity and Your Piano
Fri, Jul 20, 2018 at 1:05PM
---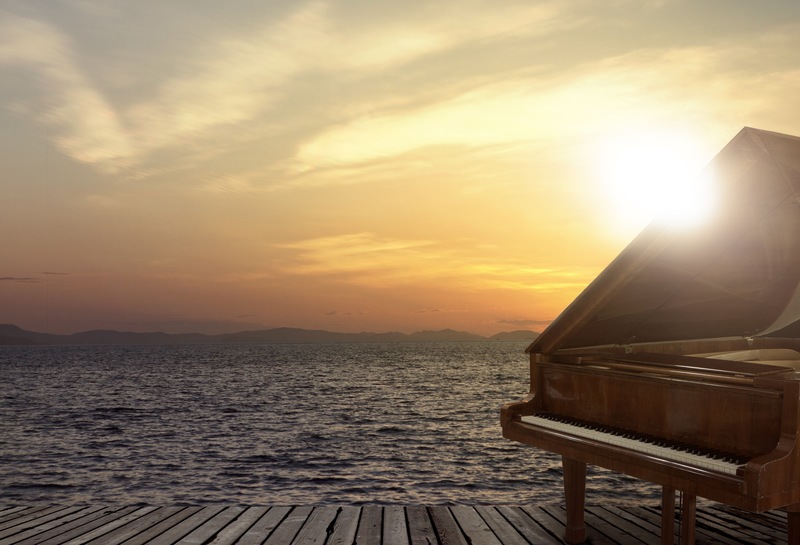 If you live in a humid climate all or part of the year, you know how increased heat and humidity affects most everything in your home. That includes your piano. Most of these instruments are still made with wood frames and other material that's affected by changes in temperature.
To preserve the integrity and value of your piano, it's essential to adopt regular maintenance and care efforts that minimize and even eliminate the chance for major and rapid swings in climate control. Here's how to get started:
Know the Signs
You'll likely be able to physically feel increased humidity in the air. This is what many people call "hot and sticky" weather. Still, your piano can actually indicate when the climate has changed.
For example, when it's very dry, the piano will sound flat. By contrast, moisture in the air creates sharpness in tone. In addition, humidity can affect quality of action. "Action" in this case refers to what happens between pressing a key and hearing a sound. If you notice a change in how it feels to play your piano as compared to a time in the recent past, high humidity could be to blame.
Over time, fluctuations in humidity can crack soundboards and/or distort other areas of your piano. In addition, the glue joints that hold your piano together can become weakened. Increased moisture also leads to rust on piano strings.
That's why, when it's hot and humid outside, it's best to keep your air conditioning at optimum levels to avoid creating piano complications. Dehumidifiers can also be used for this purpose.
If you plan to move or store your piano, be sure to work only with a reputable piano moving company that features climate-controlled trucks and storage facilities.
Schedule Regular Maintenance
It's important to note that controlling humidity levels doesn't negate the necessity for frequent tuning and piano care. Still, when you take steps to regulate humidity, tunings will be more stable and your piano technician will be able to more easily set the correct pitch level.
In addition to climate control, other maintenance duties include dusting surfaces of your piano, keeping the keyboard clean at all times, avoiding spills, and other ideas. It's also wise to resist the urge to place objects on or very close to your piano.
In addition to these tips, vigilance in other piano care avenues is also important. That includes keeping your instrument out of direct sunlight and away from heat sources (fireplace, space heater, heat-generating appliances).
When you need to transport your piano to another location, be sure to enlist piano movers skilled with safely navigating and relocating this delicate instrument.
Practice Safe Moving and Storage
There will be times when you won't have direct access to your piano. Perhaps you're moving to another state or country. You might be busy with work or school duties, or a new child or grandchild is currently commanding most of your free time. Whatever the specific scenario, it's comforting to know that there are options to keep your piano safe and secure.
That includes working with reputable cross-country piano movers who can relocate your piano to various locales. In addition, these professionals can store your instrument for as long as necessary.
For more than 80 years, we've been the trusted resource for piano enthusiasts all around the world. Well-known and respected as reliable Florida piano movers, we ship to and from the 48 contiguous states. We can also schedule special shipment from Alaska, Hawaii, and select international locales.
Browse the reviews on our website to witness authentic remarks from some of our highly-satisfied customers. Then, contact us today to schedule your own piano move.
---
Bookmark & Share
---
User Comments
Be the first to comment on this post below!