Home
/
Blog
/
Blog
/
Common Questions About Modern Piano Moving
Wed, Jan 02, 2019 at 3:50PM
---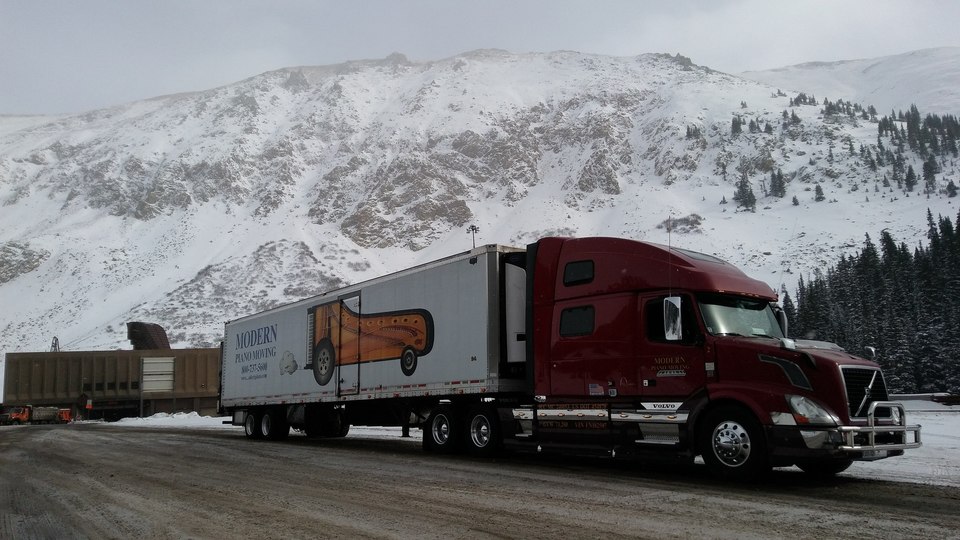 When it comes to moving a piano, you can't trust just anyone. Your piano is a delicate instrument that often comes with a hefty price tag. Even the slightest damage could add up to major repairs down the line. So it makes sense that you want to hire the very best piano moving company there is.
In addition, you want concrete and thorough answers to your most pressing questions. The problem is, many movers can't or won't offer that information up front. Most of the time, it's because they simply don't know. Sometimes, shady movers are hoping you won't notice how they cut corners.
Transparency and outstanding customer experience have been hallmarks of Modern Piano Moving since day one. This peace of mind isn't available with other moving companies. Read on to get the answers to some of the most popular piano moving questions.
Why Do I Need a Special Mover for My Piano?
When you're moving or need items relocated in a hurry, you don't have the time or energy to spend all day scheduling logistics. Still, trusting your precious piano to just any mover could result in big damage and heartache. You deserve better treatment than that… and so does your instrument.
Our trucks are specifically-designed to move pianos. Our vehicles and equipment are maintained by our own in-house mechanics. Plus, we have climate controlled warehouses that are security-monitored around the clock. Simply stated, we care about your piano as much as you do. That's why we'll always give it the special attention it deserves, to ensure your piano arrives at its destination in the same shape as when it left.
What are the Standard Charges?
One of the first questions many people have is about the piano moving cost. As with other services, prices vary depending on many factors unique to each individual situation. It's important to have a frank discussion with your mover (providing as many details as possible) to get an accurate picture of fee schedules.
Keep in mind that Modern Piano Moving is known nationwide for our affordable piano shipping packages tailored to your exact needs and requirements. That means you're better off teaming with piano moving experts over amateurs that could put your instrument at risk of damage or even total loss.
What's the Required Preparation?
Your life is busy, and when you're planning a move (or just having certain items shipped), your mind is understandably on other tasks. That's why Modern Piano Moving takes the lead to make your life easier. We handle the loading, transportation, and placement of your instrument at its new location.
All you need to do is make sure all personal items are off the piano (pictures, trinkets, music books). It's also helpful to clear a path to the piano. If you know where the instrument will be placed once it's transported, this is beneficial information to give to your mover. Then, you can simply sit back and rest assured that your piano is in good hands and will safely and quickly arrive at its new locale.
What About Safety and Security?
Your piano is one of the biggest investments you'll ever make. So, it can be stressful when the instrument is out of your sight even for a few hours. That's why it's essential to work with New York piano movers who take a serious approach to the responsibility you've entrusted in them.
Modern Piano Moving is well known for the delicate care and attention-to-detail we provide with every move. Climate-controlled and security-monitored warehouses ensure your piano receives the utmost care at all times. This commitment to customer service is part of the reason we've been honored with business from some big name musicians, including Tony Bennett, Barry White, Lady Gaga, Elton John, and more.
Your Specific Questions
Not all questions can be answered online or in print. Sometimes, you need personalized insight and information. The friendly and qualified team members at Modern Piano Moving are always glad to address your questions and concerns.
Since 1935, we've built a solid reputation as trusted and reputable piano movers in Colorado Springs and throughout the country. We transport pianos nationwide, and can even arrange for international shipping. Contact us today to learn how straight-forward and affordable it is to schedule your piano move.
---
Bookmark & Share
---
User Comments
Be the first to comment on this post below!