Home
/
Blog
/
Blog
/
5 Tips for Moving Your Piano Across the Country
Tue, May 03, 2022 at 9:00AM
---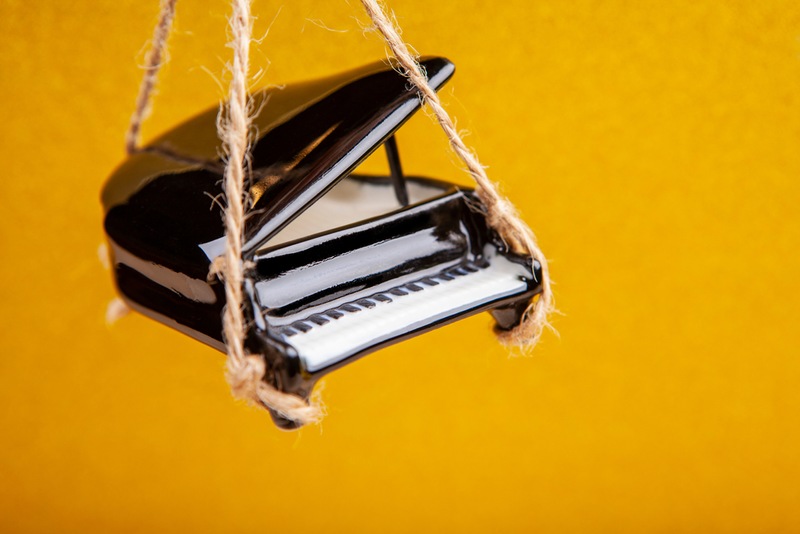 Moving a piano across the country is a stressful, overwhelming ordeal. Oftentimes, a piano makes up a big piece of your heart, and the last thing you want is for it to be damaged along your cross-country trek.
Because of this, there are a lot of details and planning to go over prior to the move to ensure your piano has a seamless transition.
Here are 5 tips to make the move that much easier.
1. Hire Cross-Country Piano Movers
If you've got the budget to hire professional movers, this tip is undoubtedly the best course of action.
Pianos are heavy pieces of equipment and can often weigh upwards of 1,000 pounds. Even without all of those pounds, pianos are large, bulky, awkward items that are difficult to maneuver through doors and into trucks.
But don't worry; if your budget doesn't include cross-country piano movers, there are still plenty of tricks you can do to make the move easier.
2. Measure, Measure Measure
Preparing for the big move is your key to success. A big part of that preparation is drafting a game plan of what exits, doorways, and trucks you plan to use.
Before the move, go around to all of the rooms that you plan to move the piano through. If you need to move the piano upstairs or downstairs, make sure to measure not only the width and height of your stairwell but also how narrow the entrance to the stairwell is.
If one corner or doorway is too tight, it's a good idea to cover edges with plenty of padding so that you don't nick, scratch, or bump your piano along the way.
3. Use Tools
There's no rule saying you can't make the move as easy as possible. To protect your piano and your body, use tools like ramps and straps. Before your move, make a comprehensive list of all of the tools that can make your move easier.
For example, you'll probably need tools like:
Ramps
Ratchet straps
Bubble wrap
Padding
Boards
Plastic wrap
Piano moving rollers
Lifting tools
Once you have a better idea of how many tools you need, you can start to imagine the best course of action through your old home and into your moving vehicle.
4. Protect the Keyboard
The keyboard is perhaps the most important element of your piano. Unfortunately, the keyboard is also the element that is most prone to injury since the keys are so exposed and so fragile.
Before you move your piano, make sure you have a solid game plan to protect the keyboard. Inspect your keyboard cover to see if it has a lock. If it does, ensure the lock is in proper shape. Lock the tray and make sure it doesn't move even when you lightly pull at it.
If your piano does not have a cover with a lock, you will need to purchase one. It's important not to lock your keyboard cover with tape because when you peel back the tape, it will damage the wood and the piano.
5. Properly Secure Your Piano
When it comes time to move the piano, you'll want to place your piano in the back of your moving truck. Check to see if your truck floor is flat and level. If it's not level, you can make up for it by putting wood on the floor.
Final Thoughts
The key to success when it comes to moving a piano cross-country is to properly plan for the event. The more prepared you are, the easier it becomes.
If you don't plan to hire a piano moving company, measure all hallways and pathways prior to the big move. Then make sure your piano is properly secured in your moving vehicle.
---
Bookmark & Share
---
User Comments
Be the first to comment on this post below!