Home
/
Blog
/
Blog
/
4 More Piano Care Tips
Thu, Mar 07, 2019 at 10:10AM
---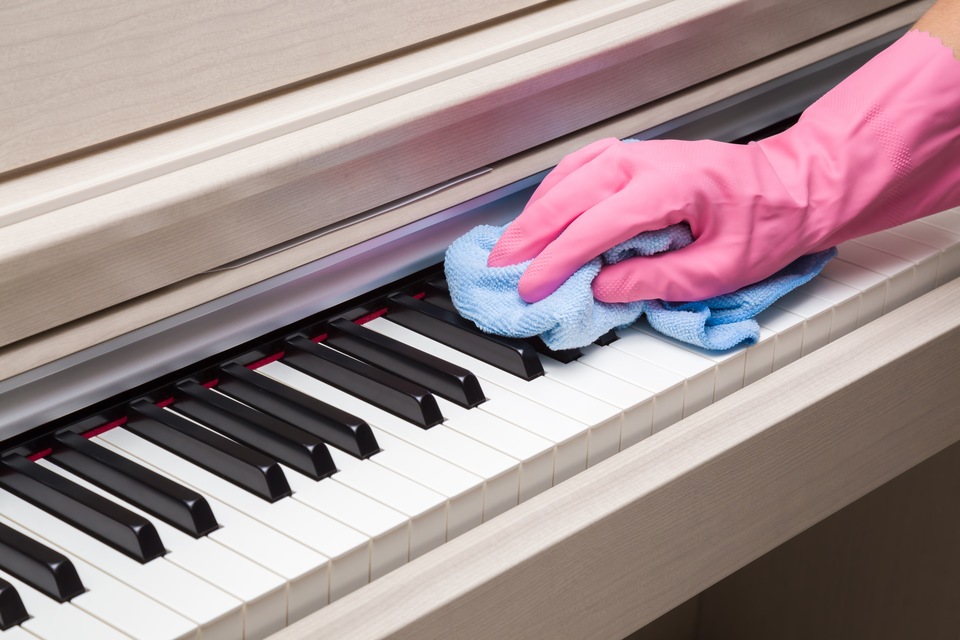 You might have noticed the heightened interest in piano playing lately. Part of that has to do with famous musicians adding the instrument to their concerts and videos. At the same time, people across the country are discovering the sheer joy and satisfaction of playing the piano.
Still, without proper care and attention, your piano can quickly fall into disrepair and/or require extensive damage control. That could be costly and time-consuming, and also puts your piano out of commission while it's being worked on. Thankfully, you can avoid this fate by putting a priority on piano care every day. Here's how to get started:
1) Choose the Best Location
Did you know that where your piano is placed in a room has a major impact on how it sounds? That's because there are many environmental factors that can alter the way the instrument plays. For instance, direct and constant sunlight can fade, warp, and crack the finish. Improper air flow and moisture create premature wear and even rust.
Temperature and humidity also play a role in the long-term favorable condition of the instrument. That's why, as you consider how to move a piano, it's best to team with a moving company well-versed in exactly this process.
At Modern Piano Moving, our trucks and warehouses are climate-controlled and security-monitored around the clock. That means your piano will always arrive in the exact same shape as when it left.
2) Keep Your Piano Properly Tuned
Does your piano technician keep calling you to schedule an appointment or checkup? It's not just a ploy to make a house call. Your piano is a highly-delicate instrument and requires regular maintenance in order to remain in optimum condition.
Most piano manufacturers recommend tuning at least twice a year (four times during the first year of service). The reason is that your piano is constantly swelling and contracting due to climate conditions.
When it comes time to transport your piano, don't trust the instrument to just any mover. Instead, it's best to team with piano movers in Indianapolis who'll treat your piano with the respect it deserves.
3) Play Whenever You Can
One of the best ways to notice if your piano is out of tune is when it starts to sound sour. Of course, the only way to observe sound fluctuations is through regular practice. Not only will you be able to detect any problems early on, but you'll also experience the sheer joy that comes along with piano playing. In fact, psychologists say performing music does wonders for mental, emotional, and even physical health.
You may have enjoyed playing the piano a while ago, but have since let the hobby fall by the wayside. Maybe that's because you don't have reliable access to an instrument. Luckily, there's a straight-forward and affordable solution. Trusted and dependable Houston piano movers can safely ship a piano anywhere across the lower 48 states and even parts of Canada. That means you could be playing the piano again in just days.
4) Practice Safe Transport
As mentioned, with proper care and attention, your piano can provide decades of faithful service. That's why it's essential to take all precautions with the instrument, including moving and transporting your piano. As you research piano movers' prices, it's wise to also keep in mind reputation and customer service.
Since 1935, Modern Piano Moving has been a reliable resource for moving pianos across the country and parts of Canada. Our trucks and warehouses are security-monitored and climate-controlled all day, every day. That means your piano will always be safe and secure. We're proud to have earned a solid status as outstanding California piano movers. In short, we treat your piano with the same care and respect as you. Contact us today to schedule your next piano move.
---
Bookmark & Share
---
User Comments
Be the first to comment on this post below!