Home
/
Blog
/
Blog
/
A Lesson in Piano Moving
Fri, Feb 10, 2017 at 10:40AM
---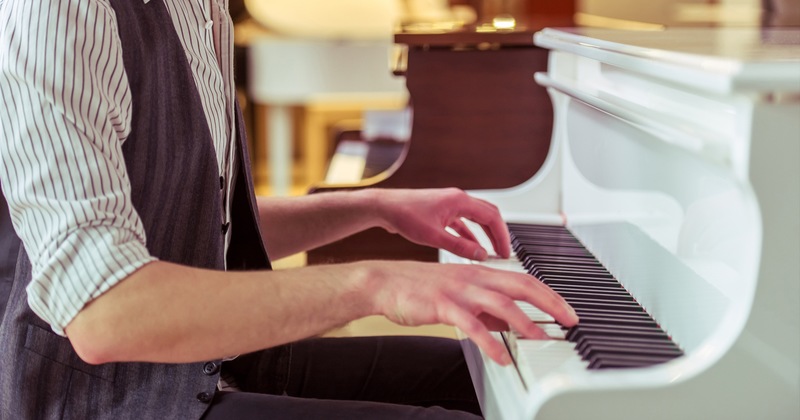 At Modern Piano, we know that your piano isn't just another piece of furniture—it's a part of you, a part of your family, and something you've dedicated hours upon hours to in mastering your use of it.
Incidentally, some of the earliest principles you learn on the piano are the same ones we follow here with every move we manage. Below, take a look at those principles—and how we live by them every day!
Start simple
When you're first learning to play the piano, you're taught to keep it simple—start with scales, classic tunes like "Twinkle, Twinkle, Little Star," then gradually move on to more complex arrangements from there. There's a reason why we know those simple classics so well—every player can play them, and they remind us of the effortless enjoyment of learning to play.
The same holds true for us as we move your piano. We know that your move is sure to be complicated enough, so we try to make things a little simpler by arranging storage and long-distance travel accommodations for your precious cargo. If there's a way to streamline the moving process, we'll help you do it—it's what we're best at!
Form good habits
Every piano player knows that there's more to playing than reading music—you should sit up straight, perfect your finger positions, and always nail down simple scales before progressing onto the task at hand. We've been moving pianos since 1935, and have formed those same strong habits along the way! We have learned the best ways to move a piano, get it across the country, and preserve the condition of your instrument throughout—so that by the time you see it again, it's like nothing ever changed. It's a foundation of these habits (learned through many, many moves across the years!) that helps us deliver quality service to every client in need.
Be creative
We've all been there—once you've mastered the basics of playing the piano, it's fun to jazz things up and get creative by improvising music or reimagining old favorites. This spark of creativity is something we use from time to time, too—it's what allows us to pursue new, inventive ways of moving a piano in situations we've never encountered before, like extra-tight spots or multi-story situations that seem all but impossible to manage. Even if you have especially cramped quarters or a moving need that exceeds the norm, don't hesitate to ask us anyway—we might just be able to find the perfect solution for your exact needs!
Know that it's about more than the notes
Pianos aren't just about the music itself—they bring light, laughter, and many a special memory to families across the world. You learn about the expressive, social potential of a piano from an early age, and we've learned it, too—it's why we take such special care in transporting pianos from one spot to the other. We aren't just moving a piece of furniture, but a lifetime of art, fun, and memories along the way.
Don't give up
Persisting through tough songs or concepts is part of what makes a piano player—and it's part of what makes Modern Piano who we are. It's the same guiding principle that has led us to move pianos through the snow and lift them out of homes with the help of a crane. Our mission is getting your prized piano back to you safely, and we won't stop when the going gets tough.
You've dedicated your time to perfecting your skills at the piano—now see how we've dedicated ours to making piano moves easy, stress-free, and secure! Call us today to see how we can help make your move a successful one.
---
Bookmark & Share
---
User Comments
Be the first to comment on this post below!