Home
/
Blog
/
Blog
/
Piano Moving Myths & Facts
Mon, Aug 21, 2017 at 9:57AM
---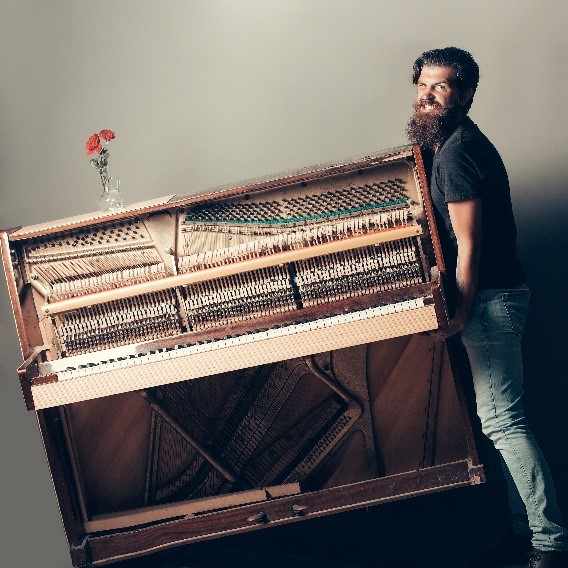 Piano Moving Myths & Facts
In the moving world, there are many facts and myths that fly around. Everyone is trying to come up with the best, and fastest way to move.
When it comes to moving pianos, your Modern Piano Movers are the best in the industry and are here to tell you what is a fact and what isn't.
Any moving professional can move a piano- Myth
Just like any other industry, not all businesses are the same. Someone who is used to moving packed boxes of all sizes does not have the same knowledge and experience as someone who is used to moving large items, like pianos and organs.
Most pianos weigh anywhere between 400 to 900 pounds, and large grand pianos can weight up to 1300 pounds, if not more. Not only is delicate skill required to move a piano safely, but special equipment is too, and most of the time regular movers do not have this on hand.
You don't need more than three people to move a piano- Fact
One of the biggest misconceptions of piano moving is people thinking with enough man power they can move it themselves.
While this may hold true in some cases, it's always best to leave it to the professionals. Moving pianos doesn't require brute force. Instead, with their skill and knowledge piano movers use leverage, special techniques, and equipment which enables them to move pianos effortlessly.
When searching for a piano mover, use the first one you find- Myth
In most cases when you need something serious done or seeking a professional service you do some research beforehand. The same holds true here. You, your family, and piano have specific needs. Not all companies are the same, therefore you need to find the right one who can get the job done for you.
Moving a piano is requires little planning and little time- Myth
When it's time to move most people put off their piano as the last step. They usually think because it's a single item it won't take much time or effort to move.
In reality, moving a piano requires setting an appointment, finding the perfect mover, and making necessary arrangements. What takes the most time in moving a piano is the environmental and architectural factors that have to be accounted for.
Modern Piano movers have had to take pianos out of windows, balconies, through snow, and up hills depending on location. So, while you may think hiring a mover and having them get it out quickly is all that needs to be done, your sadly mistaken.
We know this is a lot to take in, but at Modern Piano we just wanted you to become more aware of what goes into moving a piano. This way, when it's time for you to move you know exactly what is going to happen. Give us a call for any of your needs, we are happy to meet them all.
---
Bookmark & Share
---
User Comments
Be the first to comment on this post below!