Home
/
Blog
/
Blog
/
Can A Piano Be Moved Up or Downstairs?
Thu, Jul 14, 2022 at 12:40PM
---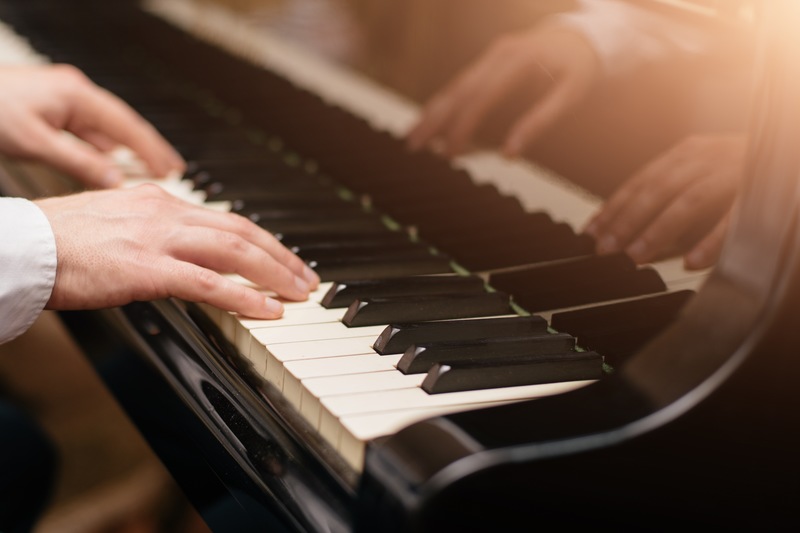 If you own a piano, chances are you've considered moving it to a new location in your home or business. Moving it from one room to another is one thing, but what about moving to a new floor? In the absence of an elevator, your only option is the stairs. So, can a piano be moved up or downstairs?
Moving Pianos Up or Downstairs
The short answer is yes, pianos can be moved to different floors. Pianos were around well over a hundred years before the invention of the elevator, so they've been moved up and down stairs since the beginning.
However, moving a piano at all is difficult, and adding stairs to the mix can be a big challenge. Not only do you risk damage to your piano in the move but moving a heavy object up and down stairs is also dangerous for the movers involved.
With proper planning and help from the experts, your piano can be moved to your desired floor safely and unharmed.
Planning Is Key to Moving Your Piano
The number one reason pianos are damaged during the moving process is a lack of care and planning. While no one can plan for everything, a well-thought-out moving route can significantly minimize the chances of something going wrong.
Whether you hire Dayton piano movers or move the piano yourself, make sure you follow these preparation steps.
Plan Your Route
The first step in moving your piano to a different location is carefully planning your route. The last thing you want to do is get to a sticking point and realize you don't have anywhere to go.
Make sure to plan out each phase of your route and document who is going to be where at each phase. This will ensure all involved are on the same page and minimize confusion during the move.
Measure
Piano owners who have had their instrument for years sometimes think they know the exact size without having to measure. While this can work sometimes, more often than not pianos are bigger than they look when it comes to fitting them through doors, hallways, and stairwells.
As the adage goes, measure twice and cut once. Or in this case, measure twice and move once. It doesn't take a lot of extra time to measure your piano against every opening you will have to move it through along the way. And it can save you a lot of time and headache once you begin the move.
Protect the Piano
Finally, never try to move a piano without the proper protective equipment. Even for short moves, accidental bumps along the route can lead to scratches, dents, and damage that are expensive to repair. Take a few extra minutes to wrap your piano properly to ensure it arrives unscathed.
Hire Dayton Piano Movers
Whether you are moving your piano one story or several, you are always better off hiring a professional. Professional piano movers have learned all the tips and tricks along the way and can move your piano quickly and safely. All you have to do is sit back and wait for your piano to arrive at its new location.
---
Bookmark & Share
---
User Comments
Be the first to comment on this post below!