Fayetteville, North Carolina Piano Moving Relocation
Modern Piano Moving Customer Reviews
Jill S
| North Carolina, US
Using Modern Piano to move my piano from PA to NC was the best decision. The customer service was fantastic with great communication every step along the way. The actual movers on move-out and move-in day were very knowledgeable about not only how to properly care for and transport the piano, but also gave great advice for how to acclimate the piano in the new space, what considerations should be taken to position the piano in the best place in the room/house, and how to best care for the piano. I am very satisfied and would recommend to anyone and everyone to use Modern Piano and not bother shopping around - I did the shopping around for you, and Modern Piano is the best!
Susan
| North Carolina, US
Modern Piano helped me move my parents' upright from DC to NC. They were the best price, professional, communicative, and fast!
Patty
| North Carolina, US
Penny, in Customer Service, was knowledgeable and very helpful. The movers arrived at the scheduled time for pickup and delivery, and worked carefully and efficiently. Modern Piano was a very professional and experienced company to move our very old player piano from NY to NC!
Our experience with Modern Piana exceeded all of our expectations. The piano that they moved for us is a family heirloom that is nearly 100 years old. By the way it was treated, you would have thought it was their family heirloom. The process of scheduling and coordinating was a breeze, and all of the staff were incredibly responsive and easy to work with. The gentlemen that moved the piano in were knowledgeable, polite, and enjoyable to converse with as they set everything up. We enjoyed every bit of this process that we assumed would be daunting and overwhelming. Highly recommend.
Moving services & more for your piano
We move all types of pianos including organs and more.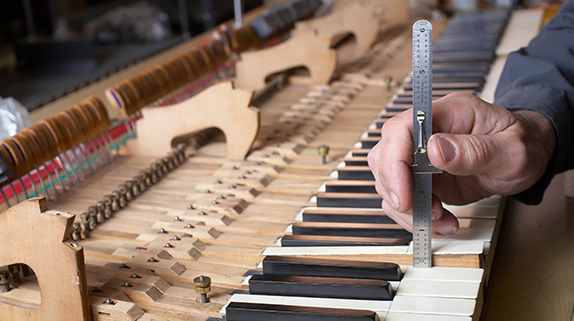 Click an instrument below to start your instant piano moving quote.
Modern Piano Moving Photos
We've helped move pianos for thousands of happy customers.
Piano Moving Blog
Join our mailing list to receive more articles like these and our latest promotions.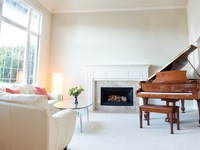 A new home is one of life's most exciting moments — so it's time to celebrate! Of course, with moving day comes with many questions, not the least of which is where you will place your piano. Sometimes, the answer is clear because there's not too much square footage to work with. Other times, though, you may find yourself looking for the most optimal place for sound, function, and aesthetics. Fortunately, as your Houston piano moving pros, we've learned a few things about piano placement over the years. Here are a few of our top tips to consider when making this important choice.
Read More
We can help you move any brand of piano, including:
Begin a piano moving quote by clicking your piano brand or click other.
Moving services available for all types of pianos
Begin a quote by clicking on an instrument below.