Columbus, Montana Piano Moving Relocation
Modern Piano Moving Customer Reviews
The pickup was a bit slower than expected, and therefore the ultimate delivery date was a few weeks later than I had originally planned, which was a problem since I don't live full time the delivery location. However, once everything was underway, it went according to the revised plan. The delivery guys arrived on time, and they were efficient and courteous. The piano arrived in good condition, except for one key that was sticking. Modern Piano has agreed to cover the cost of repairing that key, which is still pending since I have to schedule the repair technician a couple months in advance, and also coordinate a time that will coincide with me being there. However, I do not expect any issues with this. Overall I was very pleased with the process and quality of the service.
Stephanie D
| Montana, US
Very good to work with! Shipped a piano from MI to MT. Only negative comment, and it's very minor: I was the purchaser, having it delivered to a business where I have a studio. The movers communicated with the business site rather than with me, so I had to contact either the movers or the business owner to get updates. The move and delivery, however, went very smoothly and were done in a timely fashion.
Moving services & more for your piano
We move all types of pianos including organs and more.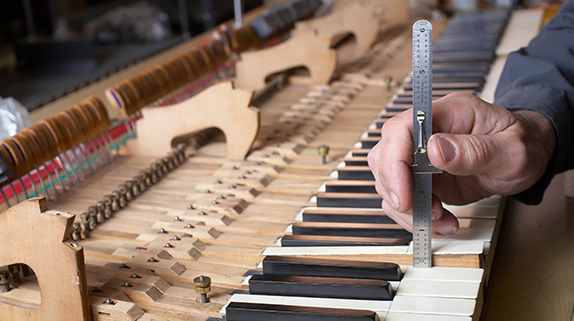 Click an instrument below to start your instant piano moving quote.
Modern Piano Moving Photos
We've helped move pianos for thousands of happy customers.
Piano Moving Blog
Join our mailing list to receive more articles like these and our latest promotions.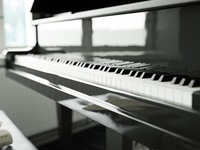 When it comes to taking good care of your piano – you can't do enough. Although it appears to stand tall and strong, the piano is one of the most delicate musical instruments and requires regular maintenance and care to continue sounding and playing well. Along with keeping its inner components tuned and maintained, a piano's outer features also require protection from natural elements and regular gentle cleaning to preserve their strength and appearance. While your piano is in the safety and comfort of your home, it is easy to protect it and control the temperature and humidity level around it. But once it goes into storage, there are a lot of things to consider. When storing or moving and transporting a piano to another location, additional care and attention is required as this is not a simple process and usually is best handled by professional piano movers who can provide the right space, restrains and environment for your piano during storage and relocation.
Read More
We can help you move any brand of piano, including:
Begin a piano moving quote by clicking your piano brand or click other.
Moving services available for all types of pianos
Begin a quote by clicking on an instrument below.