Arcata, California Piano Moving Relocation
Modern Piano Moving Customer Reviews
Modern Piano Moving did a great job moving and storing our Steinway and French double manual harpsichord when we moved from Florida to California. The house we were renovating wasn't complete in the time we expected, but they made storage of the instruments easy. When we were finally ready for the instruments to be delivered it was just a matter of weeks before they made it out from their warehouse in St Louis to Southern California. The moving team was great and terribly professional, despite coming to us at the end of a what seemed like a long and hard day. On top of it all I feel like all of the services provided - for almost a year of storage and a cross country move - came a quite a bargain. It's no surprise to me why every piano tech and harpsichord builder I spoke with prior to the move suggested Modern Piano for our move.307
Entire move of our grand piano was done with a high degree of professionalism. Pickup was exactly on time and delivery was within 10 days 1800 miles away. Workers were clean and courteous. They very very capable and treated my piano gently.
Very professional company, meeting every deadline.
Rosemary
| California, US
I was very impressed with all the people I had to deal with from the office staff to the men who packed my Yahama grand piano for shipment from California to my son in Charlotte N.C. My son who received the piano this past weekend also remarked how helpful and pleasant were the people that he had to deal with from the scheduling people and especially the men who delivered and unpacked the piano. i would highly recommend your service.
Moving services & more for your piano
We move all types of pianos including organs and more.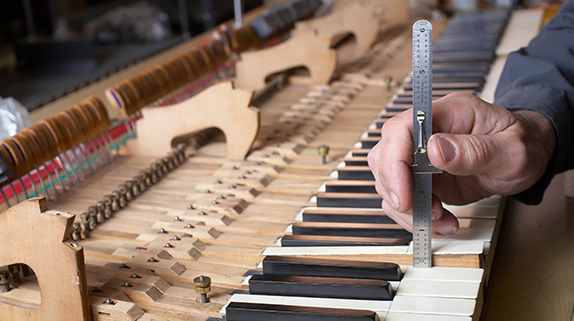 Click an instrument below to start your instant piano moving quote.
Modern Piano Moving Photos
We've helped move pianos for thousands of happy customers.
Piano Moving Blog
Join our mailing list to receive more articles like these and our latest promotions.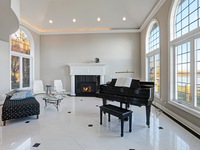 Are you moving in the months ahead? Even if you haven't yet found your "dream home," you can still get a start on some steps of the moving process--like moving your piano. While other moving services offer a strictly there-and-back system, we can help provide your piano with storage and, once you've finally found a place to call your own, delivery. See why moving your piano ahead of time makes sense in today's blog!
Read More
We can help you move any brand of piano, including:
Begin a piano moving quote by clicking your piano brand or click other.
Moving services available for all types of pianos
Begin a quote by clicking on an instrument below.