Algonquin, Illinois Piano Music Lessons
Modern Piano Moving Customer Reviews
I would recommend Modern Piano to everyone who needs to move a piano. These people know what they are doing and make the process seamless. Easy to contact, they always follow-up, price was very reasonable, keep all their commitments, communications was great, explanation of the process was valuable, professional in every way, came with all the proper equipment to move our piano, and got it to the other location within time frame. Positive experience all round.
Wonderful experience. Everything was carefully packed and unpacked. The piano looks great, not even a blemish! And the price is right. Thank you!!!
Lisa Robak
| Illinois, US
Throughout the process they exceeded my expectations and made my cross country move much easier. They movers took exceptional care with my piano in both states. They moved my grand piano to a second floor condo up a curved staircase with no problem. The movers were very careful with both my piano and my home. I highly recommend them.
Anonymous Customer
| Illinois, US
I had a lot of anxiety about moving my beloved piano from my old house to short-term storage, and from short-term storage to my new house. Both crews were really professional, knowledgeable, and careful and had tons of blankets, pads, and ramps. I knew my piano was in good hands (even though I still couldn't watch. :) ) I really liked how they gave a week window, and then called and updated with a shorter day and hour window as the time got closer. I highly recommend this place!
Moving services & more for your piano
We move all types of pianos including organs and more.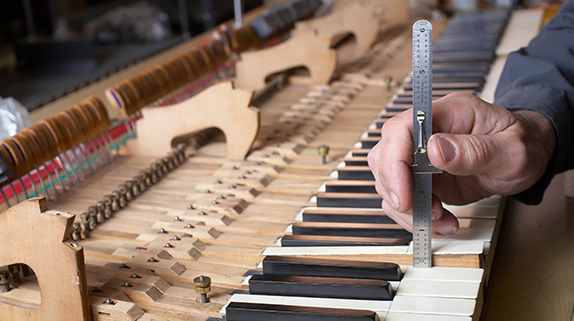 Click an instrument below to start your instant piano moving quote.
Modern Piano Moving Photos
We've helped move pianos for thousands of happy customers.
Piano Moving Blog
Join our mailing list to receive more articles like these and our latest promotions.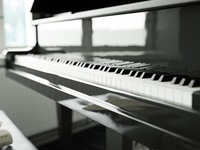 When it comes to taking good care of your piano – you can't do enough. Although it appears to stand tall and strong, the piano is one of the most delicate musical instruments and requires regular maintenance and care to continue sounding and playing well. Along with keeping its inner components tuned and maintained, a piano's outer features also require protection from natural elements and regular gentle cleaning to preserve their strength and appearance. While your piano is in the safety and comfort of your home, it is easy to protect it and control the temperature and humidity level around it. But once it goes into storage, there are a lot of things to consider. When storing or moving and transporting a piano to another location, additional care and attention is required as this is not a simple process and usually is best handled by professional piano movers who can provide the right space, restrains and environment for your piano during storage and relocation.
Read More
We can help you move any brand of piano, including:
Begin a piano moving quote by clicking your piano brand or click other.
Moving services available for all types of pianos
Begin a quote by clicking on an instrument below.